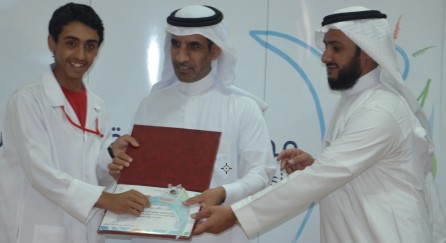 King Saud University's dean of student affairs has overseen a closing ceremony at the University's hostel recognising the achievements made under KSU's Talent Program.
Student Affair's Dean Fahad Hamad Al-Qurainy is the patron of the program, and was honoured during the ceremony, which included a photo exhibition of activities carried out under the program during the academic year.
The Talent Program's housing team has recently worked to improve the standards of student housing to make such accommodation an ideal place for KSU students, and carried out a range of activities to enhance students' personal development in a range of areas. A number of rewards were also given to students who are part of the Talent Program.
The ceremony included a recitation of the Holy Qur'an by KSU student Fahad Al-Ghamdi, and a speech by fellow student Ali Al-Basemy, highlighting some of the benefits of the Talent Program.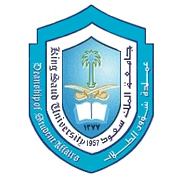 Plaques were also presented by professor dean Al-Qurainy to the colleges and centers supporting the program and contributing to its success, while students received certificates of appreciation.
Abdulrahman Abdullah Alatar, Student Affair's vice dean and president of the program, said he had nothing but praise for the program's distinguished and various activities, and thanked those who had participated in the program, noting that such partnerships were vital to KSU's goals of contributing to an open knowledge society, and developing highly-qualified knowledgeable leaders.
 Related News