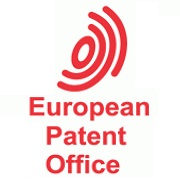 Researchers from King Saud University's Walid Kayyali Chair for Pharmaceutical Industry recently received a European patent for a new type of aspirin medication that reduces the risk of inflamed stomach tissue that is often associated with taking aspirin.
The team of researchers that developed the medication included Dr. Ehab Ahmed Fouad, Dr. Fars Alanazi, Dr. Mahmood Abdulrahman, and Ibrahim  A. Alsarra,
The new medication reduces the side effects normally associated with aspirin, such as stomach inflammation and peptic ulcers, by combining the main ingredient of aspirin - acetylsalicylic acid – with glutamic acid, an amino acid present in meat, poultry, dairy products, and many other foods.
Dr Alanazi said that test results from animal trials of the medication revealed no change in stomach linings, and no difference between the tissue of animals given the medication and those who given no medication.
Khalid Al-Saleh, the Director of KSU's Intellectual Property and Technology Licensing Program (IPTL), said that the patent will mean the new medication can be licensed across 38 European nations.
Al-Saleh also said a patent application for the medication is currently under review with the US Patent and Trademark Office.
The invention had earlier received a patent from the Saudi patent office.
Related News
KSU receives patent for revolutionary new water filtration material

KSU team earns U.S., European patents for anesthetic after decade-long research