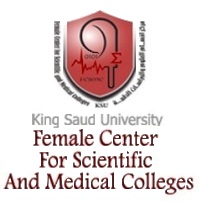 A new staff award recognizing technical and administrative employees at King Saud University has been launched by the Female Center for Scientific and Medical Colleges.
The new award, called the Agents of Change in Management Award, aims to motivate employees, create a competitive spirit at work, and increase staffs' sense of ownership and belonging. The award is also aimed at highlighting the effectiveness of follow-ups and work evaluations.
Candidates coming in first place will receive 10,000 Saudi riyal, second place will receive 7,000, and third place 5,000.
A selection committee for the award has been formed by the dean of the Female Center, Einas Al-Eisa.
In order to be nominated for the award, candidates must have at least three years of service, received at least one excellent rating in a performance evaluation, and cannot be the head of a department or administration.
The number of candidates must not exceed 20 per cent of the total staff of a given college or administration, and candidates cannot be on leave or a secondment during the year of evaluation.
This wishing to make a nomination must submit a completed performance card to their direct manager, along with any supporting documents. Managers will then complete an evaluation before forwarding the application to the award committee.
The committee will review all applications, and may conduct interviews with candidates before putting a list of nominees on the website for voting. The committee will choose five candidates, which will be forwarded to the dean of the Center to choose the winning employee.
Related News