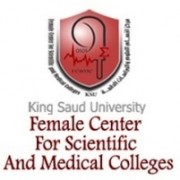 The dean of King Saud University's Female Center for Scientific and Medical Colleges has praised staff and employees at the College of Dentistry and wished them luck for the new academic year during a visit to the college on Sept. 4.
During the visit dean Einas Al-Eisa also praised the College of Dentistry for the effectiveness and efficiency of the student transportation to University housing.
Al-Eisa shared her idea's on transportation for students, and said that she is anticipating the completion of the transport plan. She also stressed the importance of effective preparation, and putting in place future plans for the University's hostels to guarantee an appropriate, comfortable environment for students and employees.
During the visit, special portfolios containing guiding leaflets and information on the University's services were distributed among the staff.
Al-Eisa concluded her speech by highlighting the importance of the "Honesty" campaign, aimed at maintaining the University's facilities, and called on staff and employees to join the campaign.
 Related News