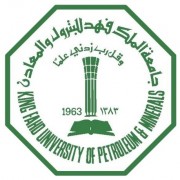 King Saud University's Deanship of Faculty Members and Personnel Affairs received a delegation from King Fahd University for Petroleum and Minerals to share ideas on management and providing services to faculty members.
The  KFUPM delegation was led by the head of faculty affairs management, Shawki Al-Mubarak, and the head of employee affairs management, Jamaan Al-Zahrani, and was received by the head of KSU's employee affairs management, Saad Al- Rajeh and assistant director, Hamad Al- Subaihi.
The KFUPM delegation toured the faculty affairs management's facilities, and watched a presentation on some of the e-services offered and how they assist in the work of the unit.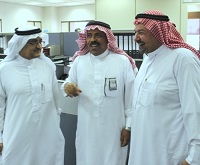 Al-Mubarak said he was impressed with the work of the deanship and its work to increase staff and faculty efficiency, and emphasised the importance of the continued collaboration and partnership between KSUPM and KSU.
KSU Rector, Badran Al-Omar, has made collaboration with other universities in Saudi Arabia a priority for KSU, as part of initiatives by the Ministry of Higher Education.
Related News