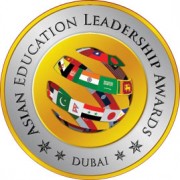 A faculty member from the Management Department at King Saud University's College of Business Administration has received the award for Best Professor of Management at the Asian Education Leadership Awards.
Associate professor Randa Alyafi, received the award at the event's main ceremony in Dubai in September, and thanked KSU officials and the Rector for their support.
The award recognises Alyafi's contributions to the field of education. She says a number of research papers she published in the field of management and organisational behaviour played a significant role in her receiving of the award.
Alyafi stressed that her colleagues and students had also played a great role in the development of her work that qualified her for the prestigious award.
Related News