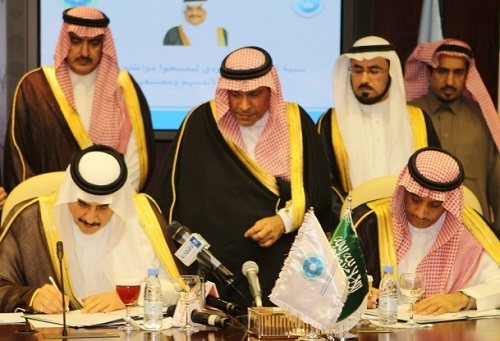 The Prince Mohammad bin Fahd Foundation for Humanitarian Development (PMFHD) and King Saud University signed an agreement of cooperation last week that aims to ensure all KSU students have the necessary life skills and training ready for entering the Saudi workforce.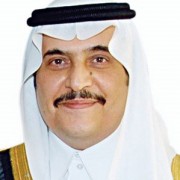 The chairman of PMFHD's board of Trustees, Prince Mohammad bin Fahd bin Abdulaziz, signed the agreement along with KSU Rector, Badran Al-Omar, on KSU's main campus on Monday, December 9th.
The agreement aims mainly at providing KSU students with soft life skills that cannot be directly acquired by means of academic curriculums, such as analytical, creative thinking and communication skills.
At the signing, Prince Mohammed said he was encouraged by KSU's launching of the program, and that he had recently signed similar agreements with Riyadh's Imam Mohammed bin Saud University and King Khalid University and expects further programs in the future.
Rector Al-Omar said the agreement reflects KSU's desire to develop the potential of graduates, as part of the University's aims and targets.
He said the program would qualify Saudi youth to meet labor market requirements, and give them great job and internship opportunities, both inside and outside the Kingdom.
Dr. Eissa Al-Anssary, the general secretary of PMFHD, said the Foundation had a strategic five year plan, as well as executive plans for the benefit of the students under Prince Mohammed bin Fahd's full support and guidance.
He also added that this program had been of a great influence upon the students for the past six years as it had been providing training for thousands of high school students from 2003 to 2011.
Because of its success at the high school level, the program is now being extended to University graduates.
The both government and private sectors in Saudi Arabia have been working to provide a number of programs and opportunities for those seeking to develop their qualifications and gain appropriate employment.
Related New