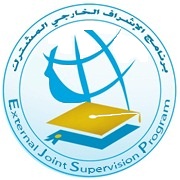 King Saud University has hosted another of its partner academics under the External Joint Supervision Program (EJSP).
Dr. Margaret Watson, a Senior Research Fellow in academic primary care at the University of Aberdeen, in the UK, visited KSU last month to meet with her student, Lobna Al-Jaffali and the KSU supervisor Dr. Sinaa Alageel to discuss the student's progress in the PhD program.
During her visit, Dr. Watson presented a seminar titled: "Innovation, pharmacy and medicines: Evolution, not revolution" to faculty members and graduate students from the Department of Clinical Pharmacy.
She also met other students enrolled at the University of Aberdeen under the EJSP.
Related News