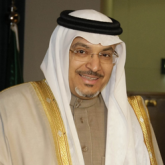 The vice rector for Business Development, Mohammed Al-Sudairy has organised a Career and Graduation exhibition at the University level.
Al-Sudairy said that King Saud University's career and profession week is an important event that graduates will look forward to with great interest and is considered by the University as extremely important.
and because the University establishes a complete week for profession to all of its faculties and institutes which requires to be prepared well, a higher committee for a week profession, graduate and exhibition has been formed under the chairmanship of Mohammed Al-Sudairy and membership of a number of deans and experts in this area of both male and female students,
The  Committee held two meetings so far this year, during which the outline of the operational plan for the event was set, also working sub-committees  and their accompanying exhibition functions have been defined.
Related News