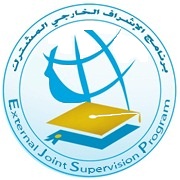 Under the EExternal Joint Supervision Program (EJSP), King Saud University hosted Melinda Whong, a Senior Lecturer in English Language Teaching from the University of Leeds, during the time from November 30 to December 4, 2013 to discuss with the KSU supervisor, Iman Kamal, the progress of their student May Abu Melha in her PhD program.
In addition, during her visit, Whong participated in a full day event with faculty members at the English department "Talks in linguistics". At the end of her visit, Whong generously offered to give a presentation about research writing to Graduate students from any department when she comes to visit the next time.
Whong is working to bridge the current gap between generative theoretical linguistics and language teaching by exploring application of findings in generative SLA research to the language classroom at University of Leeds.
Related News