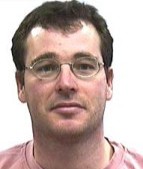 Under the External Joint Supervision Program (EJSP), King Saud University hosted Professor Matthew Wright a professor of Toxicology from the Institute of Cellular Medicine at Newcastle University in the UK.
Professor Wright visited KSU during the period from 8-12 December,2013 and had several meetings with his student Lecturer Bushra Alquadieb and the internal supervisor Professor Mahasen Radwan to discuss the student's progress in her PhD program.
Professor Wright also presented a lecture titled: "Molecular and Cellular Responses in Liver Cell Injury" to faculty members and graduate students from the Department of Pharmaceutics.
Professor Wright having research background in Toxicology and cytochromes P450 and General interests in the liver cell differentiation and liver disease.
Related News