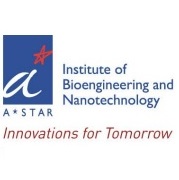 King Saud University's King Abdullah Institute for Nanotechnology (KAIN) has been hosted to Jackie Y. Ying, Executive Director of Institute of Bioengineering and Nanotechnology (IBN), Singapore on 18 and 19 December, 2013
Professor Ying, has been welcomed by KAIN Dean Abdullah Azzeer with vice dean and other researchers.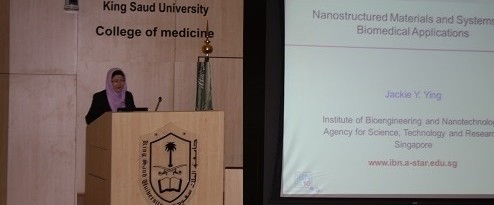 Professor Ying presented two lectures during her visits covering most important branches of research and the latest laboratory findings in the areas of nanotechnology applications.
First lecture was presented at College of Medicine under the title: "Nanostructured Materials and Systems for Biomedical Applications"
Second lecture was presented at KAIN under the title: "Nanostructured Materials for Biomedical and Green Chemistry Applications".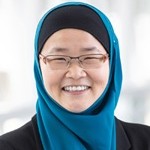 Professor Ying having interdisciplinary research in nature, with a theme in the synthesis of advanced nanostructured materials for catalytic and biomaterial applications. Her laboratory has been responsible for several novel wet-chemical and physical vapor synthesis approaches that create nanocomposites, nanoporous materials and nanodevices with unique size-dependent characteristics.
In addition, Professor Ying has been recognized with a number of research awards, including the American Ceramic Society Ross C. Purdy Award for the most valuable contribution to the ceramic technical literature during 1993.
Furthermore, Professor Ying serves on the Advisory Board of the Society for Biological Engineering. She was appointed by the U.S. National Academy of Engineering in 2006 to serve on the blue-ribbon committee that identified the grand challenges and opportunities for engineering in the 21st century. She serves on the Scientific Advisory Board of Molecular Frontiers, a global think tank that promotes molecular sciences.
Professor Ying also discussed mutual cooperation with Institute of Bioengineering and Nanotechnology and King Abdullah Institute for Nanotechnology during her visits.

Related News