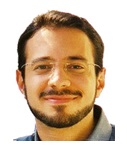 Researcher at King Saud University have secured a European patent on  'Nanolaser for Generating Coherent Electromagnetic Radiation'.
The director of KSU's Intellectual Property and Technology Licensing Program (IPTL), Thamer A. Albahkali, has called the invention, developed by Talal Ghannam, a great contribution to Generating Coherent Electromagnetic Radiation.
Talal Ghannam is working for King Abdullah Institute for Nanotechnology (KAIN)  at KSU.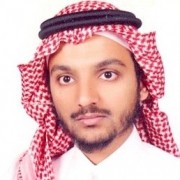 Futher, IPTL director stated the present invention related to a Photonic/Polaritonic Band-gap nanolaser and in particular a nano-scale system for generating nearly monochromatic light pulses. Specially, it's related to a nanolaser for generating coherent electromagnetic radiation and methods of generating a coherent stream of photons using nano-scale elements.
Nano-scale systems have demonstrated many novel and interesting optical properties. These systems are extremely important for future photon-based devices among many other applications. Being able to manufacture miniature light sources that have very small spectral width (e. g. lasers) is of utmost importance for science and industrial light.
It is worth mentioning that this invention also filed a patent application in US Patent Office.
Related News