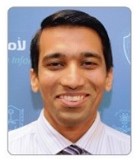 King Saud University has been granted a USA Patent in the field of Cybersecurity on the invention entitled, "Passive Continuous Authentication System" under Patent Number 8,660,322. The inventor of this patent from KSU is Muhammad Khurram Khan.  Muhammad Khurram Khan conducted this research with his PhD student Pei-Wei Tsai (Taiwan) who was an exchange researcher at Center of Excellence in Information Assurance (CoEIA), King Saud University.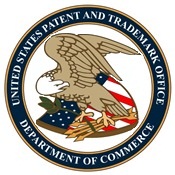 Muhammad Khurram Khan explained that the conventional authentication systems are prone to attacks and hacking. The conventional authentication systems only request the user to login the system when they start to use the computer or a terminal. However, under this authentication framework, the machine can only recognize the user's identity from the login information. It basically lacks the information to know who is using it. This kind of conventional authentication system can be classified as the one-time authentication system.
Khurram Khan elaborated on the drawbacks of one-time authentication systems, in which when a user leaves his personal computer for a short break, i.e. to get some documents or has a drink, then anyone can sneak up to the computer and pretend the authorized user to access the data or do anything e.g. copy sensitive data etc. Later on, nobody can know who used the computer or did some suspicious activities. To avoid this disadvantage under the conventional authentication system, user can only log-off from the terminal before leaving, and login again after coming back to continue the work. This causes the inconvenience to the computer user. However, these situations won't happen in an initiative continuous authentication system presented in our invention and user doesn't need to remember his passwords because of face biometrics.
 The strong points of this invention are:
The machine or computer is able to recognize who is in front of the terminal;
The potential security leaks, which are possible in the absence of computer user are overcome;
If the user's account and password are stolen by an invader, then he cannot get access right to the machine because continuous authentication system requires the face biometrics, which is bound to the legitimate user only.
 The invented system can be potentially used in the fields listed, but not limited to:
The personal computer, the laptop and the remote server with terminals to authenticate the user;
The distance learning programs can use the system to estimate if the student is really attending the class;
The tele-home care and housing security system can combine it to identify if there is an intruder;
The vehicle/car manufacturer can embed this system to prevent the car from thieves;
The ATM machine can combine with this system to prevent legitimate card holders from fraud;
Online Examination/Testing Systems at Schools, institutions and Universities, etc. can use it for a fair examination.
Related News