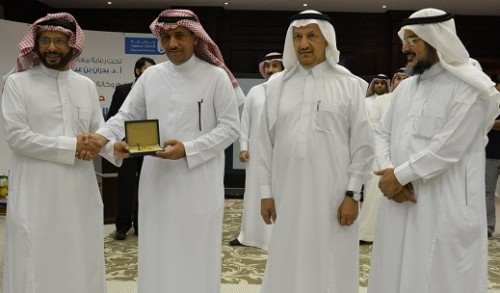 King Saud University Rector Badran Al-Omar launched KSU new identity logo for employees on March 24, 2014.
KSU vice Rector Abdulaziz Al-Ruwais was also present with other vice rectors and college deans.
Rector Al-Omar thanked to identity logo development committee also expressed satisfaction that new logo maintained the KSU identity as previous identity logo was. Further, Rector Al-omar urged to all employees to tie new identity logo
Salem S. Al-Qahtani, Dean of Development deanship thanked to KSU Rector Al-Omar for his support and cooperation.
Further, Fahad M. Alkolibi, vice rector of Development and Quality also appealed to all university employees to comply with the new identity logo in his speech.
Related News