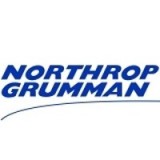 Kathy Warden, Corporate Vice President of Northrop Grumman's Information Systems Sector visited (C4I-CAS ) at King Saud University with  Walid Abukhaled CEO for Saudi Arabia at Northrop Grumman on February 9, 2013.
Professor Abdullah Alghamdi Director of  C4I-CAS welcomed to delegation from Northrop Grumman at KSU.
Further he informed them vision and mission of advanced center and delegation was very impressed with working of C4I-CAS.

In this role at Northrop Grumman, Kathy Warden oversees large-scale, mission-critical systems and complex hardware and software products within the U.S. and internationally in areas such as command, control and communications; cyber security and identity management; homeland security; health, public safety and enterprise infrastructure; and intelligence, surveillance and reconnaissance (ISR) and ground systems.
Walid Abukhaled is responsible for leading the company's operations in the Kingdom, accelerating growth and exploring opportunities for public-private partnerships.
Command, Control, Communications, Computers and Intelligence Center for Advanced System (C4I-CAS) situated at College of Computer and Information Science's building.
Related News