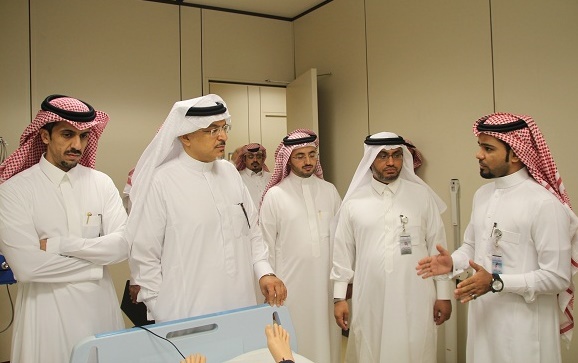 King Saud University's vice Rector for Business Development Mohammed Al-Sudairy visited health colleges on Sunday, August 31, 2014.
The visit was to tour and assess health colleges' facilities and other training programs for new academic year.
Vice Rector Al-Sudairy was accompanied by the Dean for Prince Salman Institute of entrepreneurship Naif A. Alajlan and head of community Relations office Khalid Sharif.
Moreover, during this visit Vice Rector Al-Sudairy met with colleges' deans, departments' heads, faculty members and students and asked them about the educational process and readiness of this academic year,
The inspection visit covered to health colleges at KSU: Medicine, Dentistry, Pharmacy, Nursing and Applied Medical Sciences.
Related News