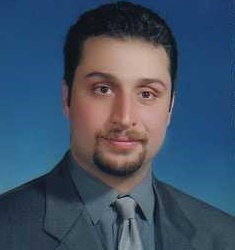 Eng. Sherif M. Elseufy from Advanced Manufacturing Institute introduced a lecture under a title, "Finite Element Analysis Procedures and Applications", in the main meeting Room of Institute.
Eng. Sherif discussed in his presentation, the importance of using Finite element analysis (FEA), it becomes commonplace in recent years, so complicated numerical solutions can be obtained, Then he explain the main steps of preparing FEA case study with high quality results.
Further, Eng. Sherif explained the FEA applications (Industrial, Mechanical, and Aerodynamics) then he focused for biomechanical application.
In the end of the lecture Eng. Sherif answered many questions asked by attendees.
Professors and researchers from Advanced Manufacturing Institute and College of Engineering attended to this lecture.
Related News