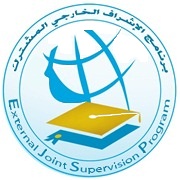 Professor Eve Gregory from Goldsmith, University of London, visited KSU during last week of January, 2015 under the External Joint Supervision Program (EJSP)
Professor Gregory came to KSU for meeting her student Hanadi Alothman, student at College of Education, she is serving as External Supervisor of KSU student. Professor Gregory welcomed by internal supervisor Dr. Azza Khalil at KSU.
Moreover, Eve Gregory (EG) is Professor of Language and Culture in Education and Head of the Centre for Language, Culture and Learning at Goldsmiths, University of London. Goldsmiths, University of London was founded in 1891, and has been part of the University of London since 1904
In addition, Professor Gregory also presented a seminar entitled  "Learning to belong: Young children learning through faith in new London communities" for KSU faculty.
Related News