The Students Activities Unit organized a function entitled "My Language My Identity" in collaboration with the Self-Development Skills Department at the Humanities Multi-Purpose Hall. The event was patronized by the CFY Vice Dean for Student Services, Dr. Mukhled Al-Onazi. The event aimed at raising the awareness about using correct Arabic language as a significant tool in maintaining infallible and error-free pronunciation.
The exhibition had various corners such as one for students with hearing impairment where sign language is used, one for common mistakes in Arabic, one for the excellent aspects of Arabic, one for lexicography, one for poets and men of letters, and one for Arabic orthography.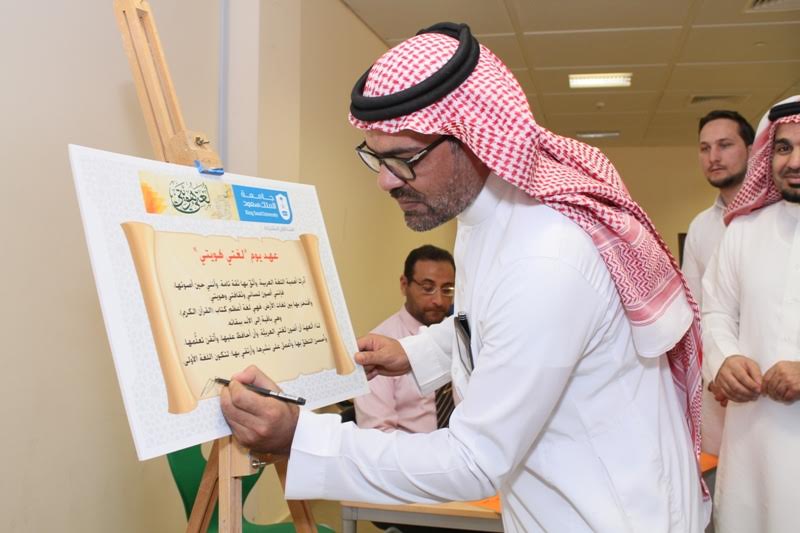 In the same context, Dr. Mukhled stressed the importance of the event in the light of the vital role played by Arabic in our life being the language of the Holy Quran. A true Muslim should use Arabic properly because this enhances his Arabic and Islamic identity.