KSU Professor Invited to Cyber Diplomacy and Governance Conference
Prof. Muhammad Khurram Khan, a distinguished academic from the Center of Excellence in Information Assurance at King Saud University, participated and represented the Kingdom of Saudi Arabia at an overwhelming conference on "Cyber Diplomacy and Governance: Opportunities, Challenges, and Ways Forward for Arab Countries". The event took place from May 16–17, 2022 at the Dead Sea in Jordan, and was jointly organized by Chatham House (the Royal Institute of International Affairs, UK), the Ministry of Foreign Affairs of the Netherlands, the Ministry of Foreign Affairs and Expatriates of Jordan, and the National Cybersecurity Center of Jordan.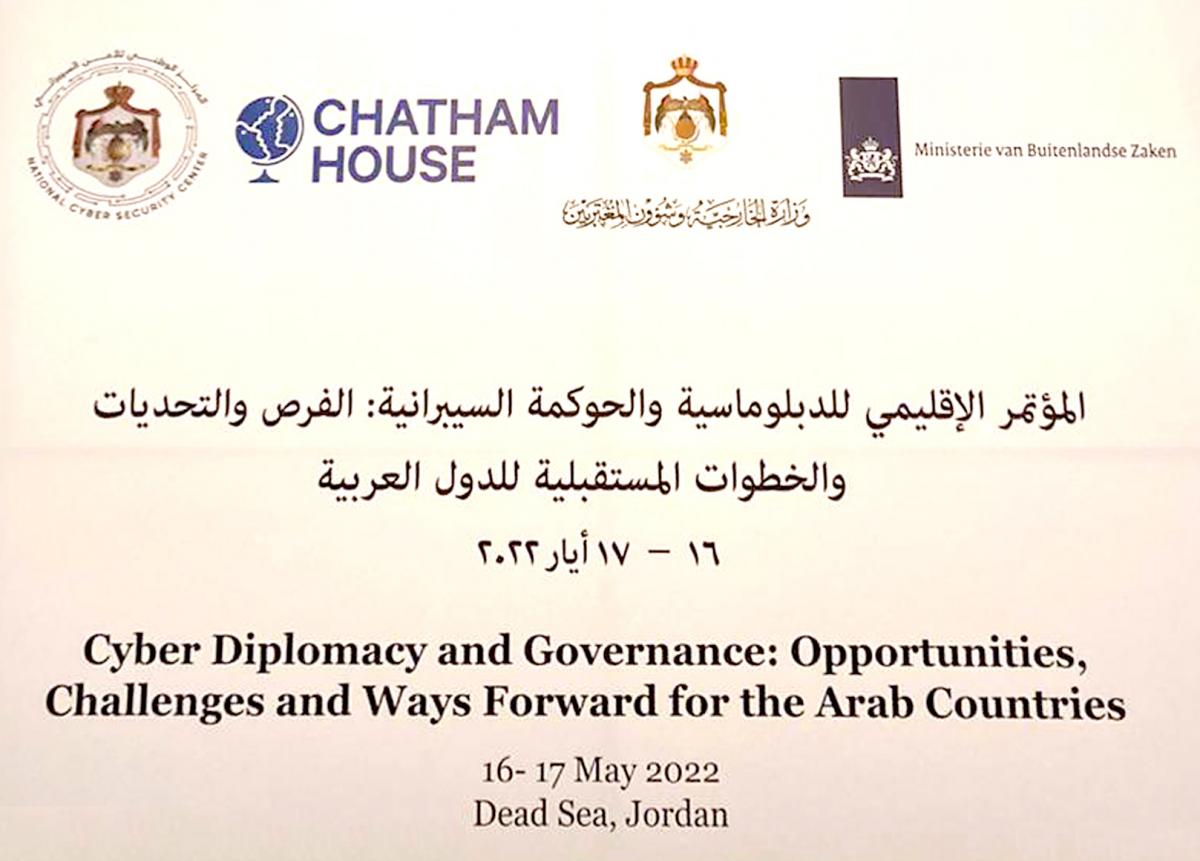 The conference brought together a group of prominent stakeholders, such as diplomats, policymakers tasked with cybersecurity, and a select group of distinguished international experts, to facilitate a structured discussion between Arab stakeholders on challenges and opportunities in international cyber governance from their perspective and experience. The conference participants identified and deliberated ways by which Arab countries could improve their coordination in support of future engagement in the UN Open-ended Working Group (OEWG) and other forums. A number of potential topics and areas in cyber diplomacy and governance were also acknowledged and considered that could help Arab states operationalize the agreements they have endorsed at the UN and reflect them in their national policies and initiatives.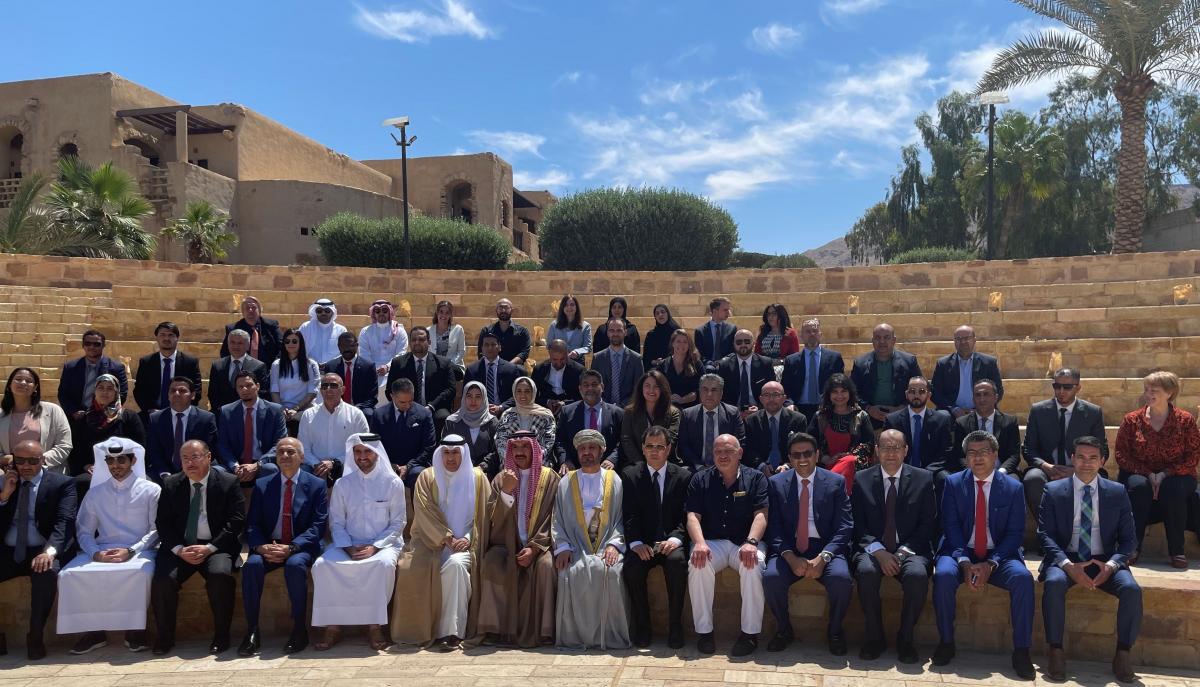 Prof. Muhammad Khurram Khan, globally known for his thought leadership and outstanding contributions to the field of cybersecurity, pointed out that "the role of cyber diplomacy in the era of fast-paced emerging technologies and continuously evolving cyber threats could help nations through diplomatic tools, initiatives, communication, and dialogue to prevent cyber conflicts, escalations, aggressions, and attacks for a harmonized and peaceful cyberspace."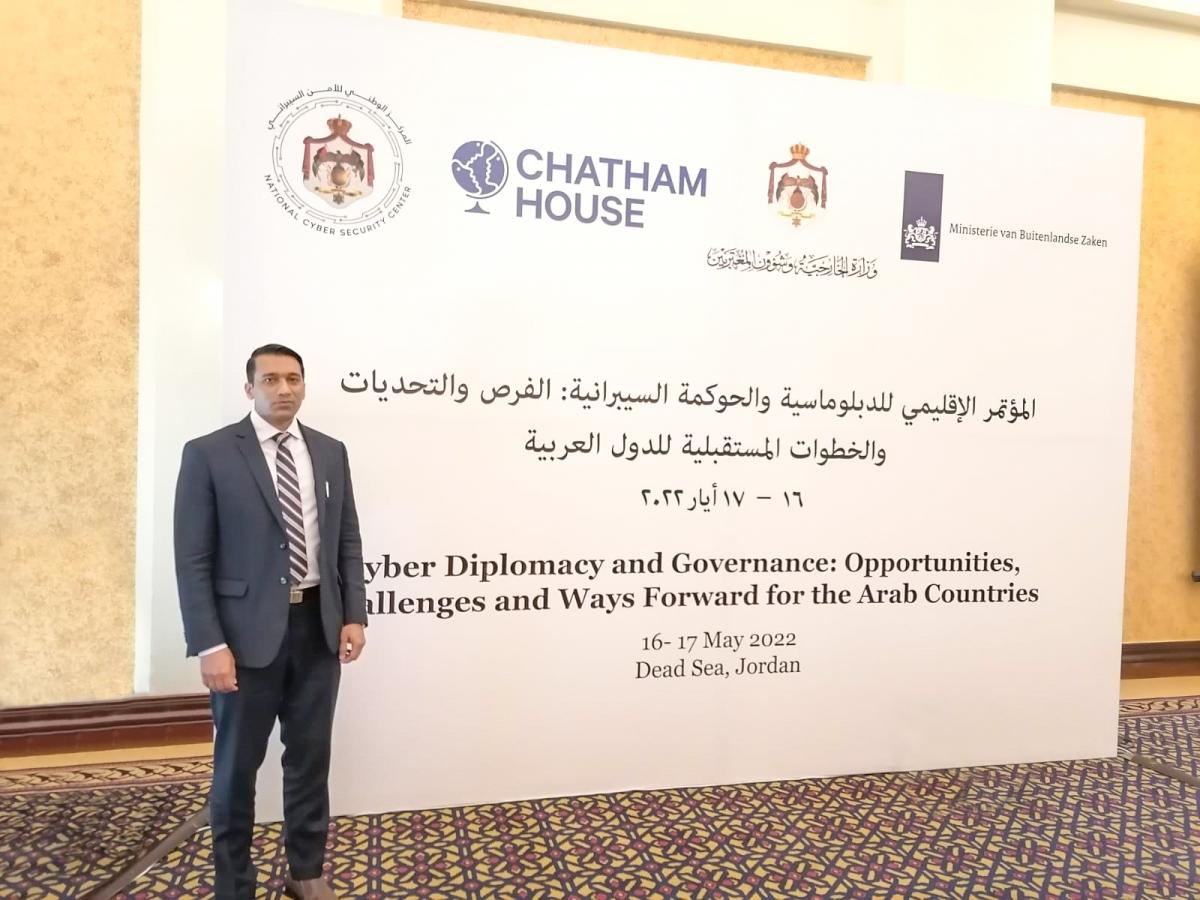 On highlighting the importance of cyber diplomacy and governance for the region, Prof. Khurram said, "Arab states need to strengthen their multilateral coordination with regional and global partners in promoting the rule of law in cyberspace, developing confidence building measures (CBMs), and cooperating on capacity building to address the burgeoning challenges of cyberspace."

The event was well attended by a number of ambassadors, diplomats, experts, and professionals from the U.S., UK, Ireland, Netherlands, Saudi Arabia, Qatar, Kuwait, Bahrain, Jordan, Lebanon, Egypt, Yemen, Oman, Morocco, Algeria, Tunisia, Palestine, Libya, Iraq, and Sudan, as well as by representatives of the Arab League and other Arab countries.