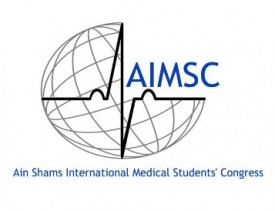 A group of King Saud University students from the College of Medicine at King Saud University received top honors among 33 nations including the United States, Europe, Asia and Africa at the 17th Ain Shams International Medical Students' Congress in Cairo.
The congress introduced research done by medical students of KSU's College of Medicine. The research explored the spread of wrist maladies experienced by computer users in the Kingdom. The results of the study showed that computer users between 25-40 years-old, who use computers over long periods, are experiencing a greater frequency of wrist injuries. The results also showed that the emergence of symptoms of wrist injury has a significant correlation with extended periods of computer use. The study recommends limit the time spent using a computer or taking short and frequent rests during the use of computers in order to prevent wrist injury.
The research group, represented by Fares Al-Daghri, Tareq Al-Midyan, Sa'eed Abdallah Dolkom, Abed Alazez Nizar Madani and Faysal Al-Monem Alalem, expressed their thanks and gratitude for the support they received from the Faculty Dean Mussaad Al-Salman, as well as the College of Medicine's Vice Dean for Academic Affairs Muslim Mohammed Al-Saadi and their research adviser Ahmad Shafi. Moreover the Research team dedicated this achivement to Rector Dr. Abdullah Al-Othman and their country leaders who have bestowed upon them sponsorship and financial support.