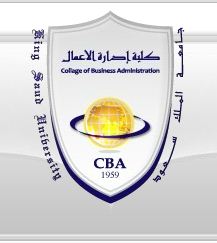 On Monday, King Saud University's Accounting Department and the Saudi Accounting Association (SAA) hosted "The Future of Careers in Internal Auditing", an important seminar organized to explore the field of Internal Auditing in Saudi Arabia.
The attendees focused on the progress of academic and professional development within Saudi Arabia. The dialogue was organized in view of the urgent need and rising demand in the Kingdom for an internal auditing workforce, whether in the commercial, governmental or non-profit arena. The seminar is a part of Saudi Arabia's concerted effort to achieve an independent, objective and transparent internal auditing culture, in which senior management is better equipped to reduce fraud and errors within government and independent businesses. King Saud University and organizations such as SAA are endeavoring to improve efficiency and effectiveness in Saudi business operations and establish internal auditing as one of the cornerstones of control in any facility.
The Saudi Organization for Certified Public Accountants has recently agreed to provide technical support to complete the statutory procedures for the establishment of an independent institute of internal auditors in the Kingdom. This  seminar identified many objectives for this institute, including the completion of formal procedures for the establishment of an independent body of internal auditors in the Kingdom and increased communication between interested parties belonging to the auditing profession. Those attending the seminar highlighted the role played by internal audits in improving businesses' efficiency, and the importance of cultivating necessary professional standards related to internal audits, and the need for organizing periodical professional and holding training courses. Finally, the seminar included discussions on audit testing and the development of the necessary controls for membership within the profession of internal auditing.
Source of the story at the Journal of Economics
College of Business Administration at King Saud University