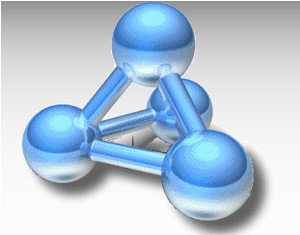 The King Abdullah Institute for Nanotechnology (KAIN) at King Saud University continues to bring a prominent cast of international experts to the Kingdom, as three Nobel Prize winners and other internationally-recognized scientists will visit the KSU campus in March.
The visiting academics and researchers are all members of KAIN's Academic Council, which includes the  Nobel Laureate Theodor W. Hänsch of the German Ludwig Maximilian University and Americans Anthony J. Leggett of the University of Illinois and Roy Glauber of Harvard University. Other visiting board members will include Professors Joshua Moody of the University of Southern California, the University of Illinois' Munir Husein Nayfeh, a Palestinian-American particle physicist, Krishna Saraswat of Stanford University and Professor Charles Zukoski of the University of Illinois, Richard A. Williams of England's Leeds University, Japanese Professor Hiroshi Yokoyama of Kent state and Chunli Bai, who is the Executive Vice-President of the Chinese Academy of Sciences.
Efforts to attract eminent and influential members for KAIN's Academic Council's have been extremely successful thanks to the King Abdullah's unequivocal support of nanotechnology in Saudi universities. King Saud University, in particular, has created a solid foundation with KAIN, which promotes research, development and applications in the fields of energy, water treatment, communication, medicine, pharmacy, food, environmental studies. Such investment in nanotechnology research, education and training has been invaluable to Saudi Arabia's economic potential, as the nation's manufacturing industry is experiencing significant growth in production related to nanotechnology.
KAIN's commitment to strengthening ties between the Universities's ever broadening areas of research and development and the Saudi job sector is a cornerstone of the nation's mission to transform itself into a knowledge-based economy. Additionally, KAIN strives to attract distinguished scholars and researchers to its academic institutions and establish strong ties with the world's finest universities and local research institutions in order to raise the nation's human capital and construct a globally competitive infrastructure for research and development.