According to Dr. Khaled Alghathbar, Director of the Center of Excellence in Information Assurance (COE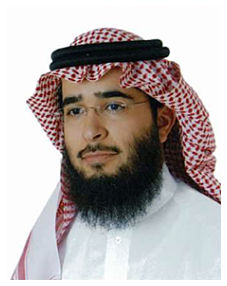 IA) at King Saud University, Saudi Arabia ranked among the world's top twenty countries in which computer users suffer attacks by malicious programs and viruses in 2008. According to statistics provided by the Kaspersky Security Bulletin, only eight countries experience more cyber-attacks than Saudi Arabia. Subsequently, it is imperative that computer users in the Kingdom learn how to avoid the unwelcome infiltration of malware, which are malicious computer programs that enter a computer system without the owner's informed consent.
In response to such alarming statistics, COEIA has launched a unique outreach program, in which faculty, students and the public may learn about malware using YouTube. Putting such informative videos online is part of the Center's concerted efforts to establish effective and widespread communication inroads with Saudi computer users. In addition to the Center's YouTube series of videos, they have included many invaluable articles and electronic resources on their website, as well as developing manuals and books meant to help people to protect themselves from cyber-attacks. The COEIA website also (http://coeia.edu.sa) frequently announces upcoming events and activities, such as awareness lectures, workshops and lessons in information security.
Dr. Khaled Alghathbar says that since its inception, COEIA has firmly established its position as one of Saudi Arabia's premier resources for computer awareness, and strives to protect users against people and programs that set out to steal personal photos, disseminate personal information, disable and control computers, steal money from bank accounts and cripple the computer systems of the nation's most important companies.
Related News