King Sa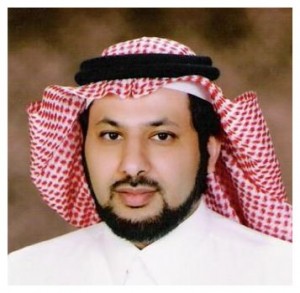 ud University has instituted a new Deanship of e-Learning and Distance Learning, which will be utilizing the latest Learning Management System (LMS) technology. The University has carefully chosen an LMS system that is consistent with the University's long-term goals and best addresses the academic needs of Saudi students. The new deanship aims to establish KSU's distance learning program as a model for not only in the Arab world, but internationally.
LMS systems are software applications that provide university faculty and students with online training programs, virtual classrooms and online lectures and seminars. The KSU system will provide several online educational opportunities, such as electronic exams, online video courses and supplemental sessions and lectures, as well as direct communication with course administrators and professors.
Dr. Sami Al-Homod, who has been chosen as the University's Dean of e-Learning and Distance Learning, says that this project has been provided with a solid infrastructure and tremendous University support needed to administer the educational system.
Faculty members at King Saud University can use this system by accessing http://lms.ksu.edu.sa, logging into the system using their e-mail name and password. The main page contains the system's guidelines, as well as phone numbers for technical support.