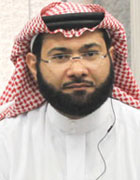 King Saud University Dean of e-Transactions and Communications, Dr. Yousef Al-Ohali, has announced that his deanship's Portal and e-Services Department will be transferring various information hosting services to the University's Information Center. The changes are being made in order to improve the capacity, security and stability of information, as well as improving the productivity of the Portal Department (PD).
The changes are needed to meet rapidly growing demands on the PD, and the Information Center is to be instrumental in allowing the University to better respond and adapt to the multiplying number of people relying on services being offered. The Information Center's new role is a central part of the PD's systematic and long-term plan for offering services with the highest possible standards and quality, and meeting the needs of King Saud University and beyond.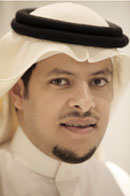 The Portal Department's director,  Abdulaziz Al-Oraij noted that the PD sees an enormous rise in demands from various parties within, as well as outside of the University, including national and international visitors to the portal, university faculty, staff and students, International Search Engines, Web agencies and deanships, colleges and university centers. In addition, new services offered by the KSU Web site, such as RSS news feeds and social networking sites, such as Facebook and Twitter.
Related News