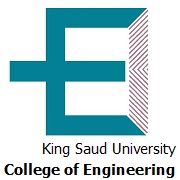 King Saud University's College of Engineering has received a letter from the Accreditation Board for Engineering and Technology (ABET), announcing the accreditation of the college's six B.Sc. programs in civil, electrical, mechanical, chemical, industrial and petroleum engineering.
King Saud University Rector Dr. Abdullah Al-Othman, revealed that the engineering college's program's accreditation is the university's first BSc program to be accredited by an international body of accreditation. He added that accredited designation is an important step in KSU's quest  to meet international standards for its programs. Eight faculty members of the college have received the King Abdul-Aziz Order of Merit; others have earned international and local prizes in recognition for their publication and inventions. The college of engineering is first among regional engineering colleges in number of patents registered in the USA and Europe.
Dr. Al-Othman said committees have been formed to establish means of attaining international accreditation and recognition for all university programs.