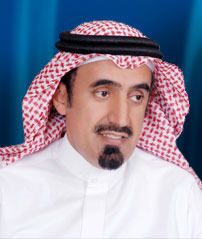 King Saud University Rector Abdullah Al-Othman recently received words of appreciation and gratitude from Saudi Prince Naif bin Abdulaziz, Second Deputy Prime Minister and Interior Minister,  who congratulated the administration and faculty for the University's rapidly expanding list of achievements and record of excellence.
The Rector has stated that excellence is the operative word, asserting that academic accreditation is to be the motto for KSU during the 2010-2011 academic year, as curricula are undergoing rigorous evaluation by international bodies in view of securing academic accreditation. Dr. Al-Othman identified accreditation as a vital tool for improving university performance and accelerating the development of world-class academic and research programs programs at KSU, as well as an important factor in creating a high-quality and skilled workforce needed for Saudi's knowledge economy. In addition, accredited programs can ensure that the Kingdom possesses the diverse expertise and human resources needed to establish partnerships with international institutions of excellence.
A number of KSU programs have already received national and international academic accreditation in the recent months, including the BS programs in civil, electrical, mechanical, chemical, industrial and petroleum engineering.
Accredited programs at KSU also include agricultural and food sciences, plant protection, agricultural engineering, agricultural and livestock production, agricultural economics,  soil sciences, agricultural outreach and consultancy, medical equipment, computer sciences, human resources management, financial management, insurance management, and sales management.
The Riyadh Community College, which has a academic "twinning" program with the Houston Community College in Texas, was recently granted accreditation from the National Commission of Academic Accreditation and Assessment (NCAAA), which works with the US Department of Education in guaranteeing the quality of colleges in the US and the world. The NCAAA has granted accreditation to more than 400 educational institutions in the United States and overseas.
The College of Engineering at KSU also won academic accreditation from the Accreditation Board for Engineering and Technology (ABET) this summer, covering the six College of Engineering programs for six years. The programs will be reassessed in the year 2016.
Dr. Al-Othman asserted that ABET accreditation is proof positive of the strength of engineering education in Saudi Arabia in general, and at KSU in particular. He emphasized that KSU's relentless efforts to achieve international leadership and comprehensive quality are indeed bearing fruit, and will ultimately provide Saudi youth with the aptitude and skills to compete in the international job market and create new employment opportunities.
One of the most recent notable achievements involves the University's College of Agricultural and Food Sciences, which has received a seven-year accreditation from the Agricultural Institute of Canada (AIC), to be reassessed in 2017.