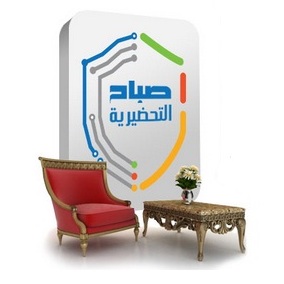 In an ongoing effort to maintain open lines of communication between the King Saud University administration and KSU students, Rector Abdullah Al-Othman recently met with a large delegation of Preparatory Year (PY) students at Hamad Al-Jasser Hall, as well as answering questions via closed-circuit television.
He stressed the need for students to develop both their skills and perspective through extracurricular activities and urged them to take part in programs that can improve their English-language proficiency and computer skills. He emphasized that the university has provided some 2,000 training opportunities for earning International Computer Certificates.
"The university is working to establish a more stimulating and creative university environment," said Dr. Al-Othman. "This cannot be achieved without students' aptitude for creativity and excellence. The university has set aside SR 50,000 in financial support for each of the students' clubs."
Dr. Al-Othman also noted the success of these programs. "Attrition rates have not exceeded 15 percent since the implementation of the first-year program."
Dr. Al-Othman acknowledged the growing matriculation of female students preparing for an increased role in the national economy. He explained that the university is addressing the added need for qualified teaching personnel, as well as proper housing.
"It is a major concern for the university," he said referring to the housing situation. "The Housing Department is working to find suitable solutions for housing problems that face KSU students and will make a comfortable home for students that will include a balance between rights and duties."
The Rector also said that the KSU administration will not prevent any student from attending a conference or training course, but at the same time stressed that  strict rules and regulations will be observed.
Dr. Al-Othman revealed that the University has earmarked SR 90 million for a complete overhaul of the female centers at Oleisha and Malaz, while adding that this is a short-term project. According to the Rector, SR 2,900 million have been earmarked for construction of a pioneer female housing project in Ad-Dir'iyah.
Dr. Al-Othman fielded a question regarding the unjustifiable treatment of some administrative bodies and the closed-door policies of some professors and deans.
"The student-teacher relationship should be of a paternal nature," he explained. "The teacher should sympathize with the student and a confident teacher would never slam his door in the face of his students. On the contrary, he should try to communicate with them or he will lose contact with this generation."
Dr. Al-Othman further explained the importance of the recently established Student Consultation Council.
"It is necessary that the students participate in making decisions at KSU, along with the university's implementation of these decisions. Conversely, the Council will also explain to the students the rationale of measures taken by the administration, but not fully understood by the students."
During the conference, Dr. Al-Othman honored freshman student Oweidha Abdurrahman Al-Rab'I, holder of a KACST patent for his multi-purpose antitheft mobile device and aid for the blind. Al-Rab'I  received a gold medal and a SR 20,000 reward.
The Rector also presented a similar award to senior Physics Department student Assil Al-Wabel for her antitheft A&J invention. Her father accepted on her behalf.