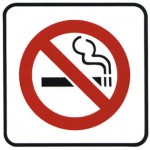 On Monday November 1, at 8:00 AM, King Saud University Dean of College of Medicine Mussaad Al-Salman will inaugurate an international symposium entitled "Women and Smoking" in the College of Medicine's main conference hall.
In addition to KSU's College of Medicine's sponsorship, the symposium is the collaborative effort of various government and private organizations concerned for the public well-being in Saudi Arabia, as well as a large number of KSU student organizations.
Dr. Abdulaziz Bin Saeed, Chairman of the Family and Community Medicine Department, says the symposium aims to increase society's awareness of the dangers of smoking, particularly narghile (also known as a hookah, shisha or hubbly-bubbly), and to drum up support for the KSU – Smoke-Free by the year 1432H project, and calls for a ban on smoking in the Arab world.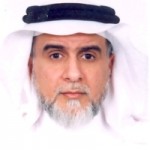 Symposium Organizing Committee Chair and Epidemiology professor Ahmed Mandil says that the symposium will address several topics, including national, regional and international anti-smoking efforts. It will also focus on the physical, psychological, social and economic effects of smoking, especially among youth, not only regarding cigarettes, but the widespread smoking of  narghile  in Arab communities. Research has shown that in an hour-long smoking session of shisha, users consume about 100 to 200 times the smoke of a single cigarette.
The Conference will wrap up with an open discussion on the Riyadh Declaration anti-smoking campaign, which will discuss perspectives on efforts to ban smoking in the Arab world.
Lectures and presenters will be as follows:
World No Tobacco Day, 2011 - Awad Mokhtar, WHO / KSA Representative
GCC Tobacco Control Among Women - Tawfik Khoja, Executive Director, GCC Health Ministers Council
Smoking Among Saudi Women: MoH Research & Control Efforts - Majid Al-Munif, Coordinator, Tobacco Control Program MOHE, KSA
KSU 1432 Smoke Free Project - Nezar Al-Saleh,Vice-Director, KSU Youth Research Center
EMRO Efforts in Banning Smoking among Girls & Women, Fatimah El-Awa, Regional Adviser, Tobacco Free Initiative, WHO/EMRO, Cairo,Egypt
Gender & Tobacco Use: A Global Perspective - Samira Asma, Chief, Global Tobacco Control, US Center for Disease Control & Prevention (CDC)
Smoking & Women: Health & Social Perspectives - Al Joharah Al-Quaiz, Department of Family and Community Medicine of KSU's College of Medicine, Director of the Women's Health Research Chair
Tobacco Use among Elderly in Saudi Arabia: Gender Analysis - Sulaiman Al-Shammari, Professor of the Deparatment Family Medicine, KSU
Water-Pipe Smoking: An EMR Epidemic ? - Mostafa Kamal, Professor of Community Medicine, Ain Shams University, Egypt
Tobacco Use among Women: Ethical & Islamic Perspectives - Jamal Al-Jarrallah, Professor of Family Medicine, KSU
Mental Effects of Smoking among Children & Adolescents: A Gender Perspective - Tarek Al-Habib, Professor of Psychiatry, KSU
Saudi NGO Efforts in Combating Women Smoking - Sulaiman Al-Sebei, Board Chairman, Saudi Society for Tobacco Control (Naqaa')
Why do KSU Students Smoke ? - Ahmed Mandil, Professor of Epidemiology, KSU
Dr. Mandil also notes that lectures will be given by members of the following organizations:
King Saud University's Prince Sattam bin Abdul-Aziz Research Chair for Epidemiology & Public Health; Research Chair for Health Education & Promotion; Princess Noura's Chair for Women Health Research; Health Education Center; Youth Research Center
Saudi Arabia's Ministry of Health's Tobacco Control Program;
The Gulf GCC Health Ministers Council;
Saudi Society for Tobacco Control (Naqaa);
The World Health Organization (WHO), Riyadh;
WHO / Eastern Mediterranean Regional Office (EMRO), Cairo;
The United States's Center for Disease Control and Prevention (CDC)