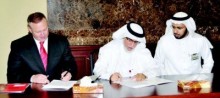 KSU's College of Medicine, King Khalid University Hospital and the American Heart Association (AHA) have teamed up for professional exchanges and certification programs for cardio-pulmonary resuscitation (CPR) training.
The agreement, which embodies the University's mission to upgrade its curricula according to international standards, was signed after the Medical Education Center's Skills Training Lab received AHA certification, having met the organization's requirements.
Dean of the KSU College of Medicine and University Hospitals Supervisor Musaad Al-Salman says that the AHA approval and support will enhance the Center's role as a certified CPR training center for medical staff and medical students, as well as developing high-quality courses that are essential for educating the Riyadh community about CPR and other emergency procedures.
Signing the agreement were Dr. Al-Salman, Chairman of the Medical Education Center Sami Al-Nassar, and Glenn Vanden Houten, AHA's acting territory director of the Middle East.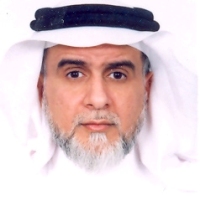 Dr. Al-Salman explained after the signing ceremony that AHA's vote of confidence will foster a new generation of health workers, which will not only possess the highest standards of expertise and medical care, but help to familiarize Saudi society with CPR procedures.
Headquartered in Dallas, Texas and founded in 1924, the American Heart Association (AHA) is a non-profit organization that provides cardiac care, training and outreach programs in an effort to reduce disabilities and deaths caused by cardiovascular disease and strokes. It is
King Saud University's College of Medicine was established as the first medical college in Saudi Arabia in 1967, and was recently been ranked 97th, internationally, by the British QS World University Rankings.