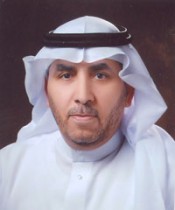 Professor Gang Bao, international consultant for King Saud University's Center of Excellence in Biotechnology Research (CEBR), was the featured speaker November 6 at KSU's College of Pharmacy.
Professor Bao discussed his operational experience and his research in bio-technology at Georgia Tech University's Institute of Technology in America, stressing the importance of nanotechnology for research in cardiac and vascular disorders and protein systems. Dr. Bao emphasized the multiple advantages of inter-university cooperation, including a proposed joint KSU-Georgia Tech senior study research program designed to train and enable national Saudi bio-technology teams.
The guest lecturer was received by Dr. Hamad Alkhathlan, KSU's Vice Rector for the university's Knowledge Exchange and Technology Transfer (KETT) and chairman of the university's administrative council. Dr. Al-Khathlan also focused on King Saud University's research potential and available, explaining that the center has a distinguished record in scientific publishing.
The CEBR, launched in March of 2007 and supported by the KSU Ministry of Education, has evolved into one of KSU's most important research centers. The Center strives to harness the potential of biotechnology, which provides unequalled opportunities to improve the quality and availability of food and nutrition, vaccination and animal and vegetable produce.
Related News