The Deanship of E-Learning and Distance Learning is inviting all KSU faculty members to take part in the 2011 Blackboard Exemplary Course Program, which is organized by Blackboard, Inc. and designed to help educators develop effective practices for course design, classroom interaction and collaboration, assessment and learner support.

Since its launch in 2000, the Blackboard Exemplary Course Program has helped educators around the world to use e-learning technology more effectively by identifying and disseminating "best practices" for designing engaging online courses.
According to Dean of e-Learning and Distance Learning Sami Al-Homod, participants must simply access the program's website and submit the details and descriptions of an original online course that they are teaching. In the online submission forms, participants are given thorough rubrics describing exemplary criteria for course design, interaction and collaboration, assessment, learner support and exemplary practices. Participants then write a narrative how their course meets the criteria stated in the rubrics.
A participant can also volunteer to be a reviewer of the courses submitted, and faculty members may both submit a course and still serve as a reviewer. The deadline for submissions is January 18, 2011.
Doctor Al-Homod said that this unique program give faculty members an invaluable opportunity to enhance their creative pedagogical and course-designing skills via exchanging experience with educators around the world, operating in similar learning environments.
The competition, according to Dr. Al-Homod, will also provide faculty members with insight into the effectiveness of their courses and acquire hands-on experience in the domain of e-course development, which should be of great interest to every faculty member involved in electronic teaching.
Faculty members interested in participating in this competition can get additional information about the 2011 Exemplary Course Program by visiting the link below:
Visitors of this website will also be able to view previous winners of the competition and their submitted courses.
Direct queries about the program can be emailed to ecp@blackboard.com or to elearn@ksu.edu.sa (the Deanship of e-Learning and Distance Learning).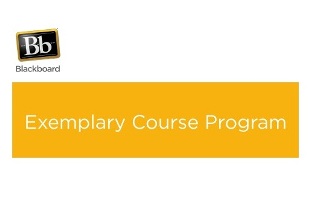 Related News