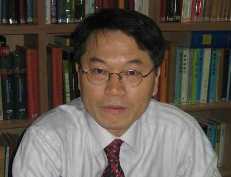 Professor Salem Al-Deyab, supervisor of King Saud University's Petrochemical Research Chair has announced that next week the PRC, in cooperation with the Visiting Professor Program, will be host to Professor Kim Hak Yong of South Korea's Chonbuk University.
The visit is part of an ongoing collaboration between the PRC's Polymer and Nanofibers and Chonbuk University's Department of Textile Engineering. During his visit, Dr. Kim will meet with Salem Al-Deyab and a PRC research team to review what objectives have been achieved in recent months, and explore other venues for cooperation in the future.
In addition, a meeting has been planned for the South Korean professor  to meet with KSU Master's students studying Polymer Science. He will present two lectures during his stay, entitled "Spider-net Structures of Electrospun Nanofibers" and "Inorganic Nanofibers and their Applications".

Professor Kim will visit King Saud University academic and research centers including the King Abdullah Institute for Nanotechnology (KAIN), the Riyadh Technology Incubator Center (RTIC) and the Riyadh Techno Valley (RTV).
The Petrochemical Research Chair is associated with Department of Chemistry, which is under the aegis of King Saud University's College of Science.
Related News