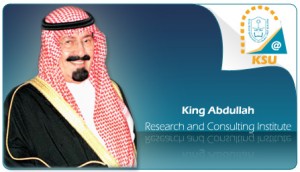 King Saud University's King Abdullah Institute for Research & Consulting Studies (KAI) has signed a memorandum of understanding with Alsalam Aircraft Co. for construction and maintenance of aircraft structures and materials, along with engineering design technology needed in their construction and modification.
The agreement, signed Dec. 20, 2010, also covers all tubing pertaining to aircraft and their components, plus technologies for the thermal treatment of aircraft components.
Technologies for airframe painting, corrosion proofing and rust protection for the aircraft and related equipment were also part of the agreement, which stipulates cooperation in the domain of tools and equipment for inspection and non-destructive testing, calibration of systems and aeronautical equipment, and specialized technical and engineering training in space and aviation.
KSU Rector Abdullah Al-Othman lauded Alsalam Aircraft and its role in serving Saudi Arabia, and noted that KSU regards matters of national industry of particular interest as the industrial sector is a key component in the Kingdom's plans to establish a knowledge-based economy.
Mohammad Noor Fallatah, president and CEO of Alsalam Aircraft, lauded KSU's rising international standing as an institution of research and development. He noted the importance of the university's efforts in establishing scientific research chairs, building world-class research centers and attracting Nobel Laureates.
Fallatah added that KSU's achievements compliment Saudi Arabia's ambitious scientific and development initiatives being set by the Kingdom's leadership.
Mohamed Alharthi, Dean of the KAI, said his institute, along with its public and private partners, work hard to provide the Kingdom with scientific leadership.
He added that cooperation between the institute and Alsalam Aircraft is an example of the construction, development and use of modern technologies to serve development in the kingdom and that the institute emphasizes cooperation and partnership with the private sector in applied research programs, technology transfer and knowledge consolidation in all areas -- including mechanical engineering -- in line with KSU's strategic plans.
Established in 1988 and located in the Industry Park at King Khalid International Airport, north of Riyadh, Alsalam Aircraft is a joint venture under the auspices of the Saudi Ministry of Defense and the Aviation Economic Offset Program.
Alsalam took part in international aviation events from its start, including the Paris Air Show of 1991. Two years later, it completed and equipped three wide-body hangar bays for heavy maintenance and received its first Saudi Arabian Airlines Boeing 737 for overhaul.
In 1994, the company earned the Federal Aviation Administration (United States) repair-station certificate for work on Boeing 737, Pratt & Whitney JT8D turbofans and specialized inspection activities.
In 1999, Alsalam signed a deal with Saudi Arabian Airlines to undertake heavy maintenance and overhaul on six of its Boeing 747 aircraft.
The company, which has more than 2,800 employees, is capable of performing heavy maintenance and modification on both civilian and military aircraft.
The King Abdullah Institute for Research & Consulting Studies was established in 1997.
Related News