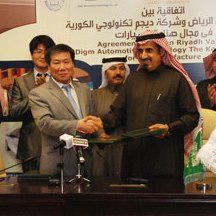 On Sunday, King Saud University (KSU) signed a joint cooperation agreement with South Korea's Digm Automotive Technology, Inc. for the creation of a $500 million car plant in the Kingdom. The agreement, which will involve the manufacturing of affordable automobiles including the "Gazal 1", was  signed by KSU Rector Abdullah Al-Othman and Digm CEO Y.K. Jeon, and witnessed by various officials from both parties.
Earlier this year, King Saud University announced plans to produce the all-terrain "Gazal 1" (Gazelle), with plans to manufacture 20,000 automobiles annually. Rector Al-Othman said that according to this new agreement, which lays a groundwork for a national automotive industry and its related technologies, the Riyadh Techno Valley (RTV) will hold a 10 to 15 percent stake and the Korean firm 30 percent. It is illustrative of the Kingdom's commitment to a knowledge-based economy, in which Saudi youths are already achieving qualitative accomplishments that serve the national economy. There is nothing, he stressed, to hamper the will and determination of young Saudi Arabians wishing to enter into strategic industries traditionally dominated by a handful of industrialized nations.
The Rector called on governmental institutions and the Saudi private sector to take advantage of this new business arrangement, which meets the economic needs of the Kingdom and the demand for automobiles in Saudi Arabia and the regional market.
KSU's places great importance not only on producing highly-skilled graduates, but on creating quality employment for Saudis by cooperating with the Kingdom's various industries. The role of RTV, which is fully owned by the University, is to make ideas for commercial products into reality, so as to serve the national economy and achieve the strategic goals of the nation.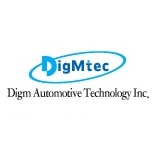 CEO Y.K. Jeon enthusiastically noted that KSU deserves appreciation and great respect for taking on this ambitious project, while Dr. Tawfiq Alrabiah, Director General of the Saudi Industrial Property Authority (MODON), said that his institution will also help provide the requirements necessary to make this project succeed.
Digm Automotive Technology, Inc. began in 2000 as an IT company with automobile expertise, and has since expanded its interests to automobile design, automotive parts, industry consultation and various other automotive fields. Digm employs more than one hundred professional engineers, and has established global partnerships in Egypt, Poland, Britain, Russia, India and China.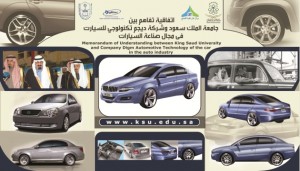 Related News