On December 26, the Prince Khalid bin Sultan Chair for Water Research (PKC) held a lecture on the principles and applications of innovative technology being used in waste water treatment. The speech was presented by PKC researcher Saber A. El-Shafai in the College of Engineering's facilities for Civil Engineering Council.
In his speech Dr. El-Shafai spoke about various forms of membrane filtration used in waste water treatment, and explained how these innovative systems are designed, manufactured and installed. In particular, he detailed how biological treatment and membrane filtration are combined using a membrane bioreactor (MBR), a system that has become increasingly used in the past 10 years, according to the US Environmental Protection Agency.
MBR is a technique in which a semi-permeable membrane is used to separate particles from a liquid for the purpose of purifying it and creating potable water. MBRs are quite effective with strong industrial wastes, especially in the arid climates of Saudi Arabia, and
In addition, Dr. El-Shafai presented various tips on troubleshooting when using MBR systems and how to minimize and control the running costs of the system, as building and operating an MBR is usually more expensive than conventional wastewater treatment methods.
He assessed the technical feasibility of using this technology at King Saud University and outlined considerations needed to select an MBR system. In conclusion, Dr. El-Shafai stressed the need to build on ones experiences and continue to acquire technology that suits treatment requirements, especially regarding the unique environmental conditions of the Kingdom.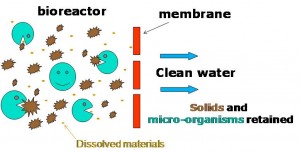 Related News