Jawaharlal Nehru, first prime minister of India once said "Time is not measured by the passing of years but by what one does, what one feels, and what one achieves".
This is an apt description of King Saud University, a half-century-young university poised to start a new industrial age in the region, a university that Sunday morning signed a cooperation agreement with the Korean company Digm Automotive Technology Inc., for the establishment of a $500 million car manufacture in the Kingdom of Saudi Arabia.
The agreement was signed by KSU Rector Dr. Abdullah Al-Othman and by South Korea's Y.K. Jeon, President of Digm Automotive, Inc.
"KSU has joined this initiative in a creative outlook, to become an investor and fulfill one of its main objectives, namely to be able to generate its own income," Dr. Al-Othman explained. "In joining Digm, KSU partners with a distinguished pioneering company."
The KSU Rector said the initiative has the general support of the kingdom's orientation to invest in the knowledgeable economy and called upon governmental institutions and the public sector to make use of this latest initiative, with KSU the incubator and Digm as the investor and industrial expert. He foresees the alliance as an opportunity to establish an infrastructure for car manufacturing in the Kingdom of Saudi Arabia and its related industries, and to "home grow" what is needed for the Kingdom and for neighboring car markets.
The proposed KSU/Digm vehicle models, especially the economic models, are not only aimed at both the local markets, but the regional markets in which similar models exist.  Dr. Al-Othman said that this was confirmed by preliminary studies of those markets and the economic value of this project, as it requires targeting the social groups which can afford to buy such economic vehicles. The five-passenger car, to be called the Sedan-1 and to  carry a unit cost between 35,000 and 45,000 Saudi riyals, is scheduled to begin rolling off the assembly line within two years in Saudi Arabia, the Gulf States, and North Africa.
The Riaydh Techno Valley (RTV) fully owned by KSU, is also entered in the partnership with Digm, which has plants and facilities in five countries and has been a major success in manufacturing and marketing. The breakdown of the company ownership includes 30 percent for Digm, 10 percent for the RTV, with the remaining portion to be made available to the public and private investment companies.
According to Dr. Al-Othman, the RTV will convert the idea from concept to a marketable product. He said that KSU, through this initiative, will serve national economy via achieving a series of strategic goals, foremost among being the provision of quality job opportunities and high-paying income for Saudi youth, particularly those returning from the King Abdullah Scholarship Study Program Abroad or for graduates of Saudi Arabian universities.
"Nothing can stop the youth of our country when they set about to establish their presence in strategic industries normally controlled by advanced industrial nations," he said after emphasizing the expertise KSU achieved by developing the Ghazal-1, the Kingdom's first indigenous car unveiled in mid-2010 by the Custodian of the Two Holy Mosques King Abdullah.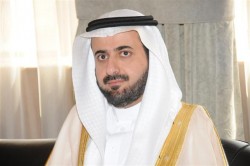 Dr. Tawfiq Alrabiah, Director General of the Saudi Industrial Property Authority (Modon), said his association enthusiastically endorses the venture and announced that it already has made a significant contribution and explained why.
"A million square-meter area will be devoted to this project which we will fully support and nurture because it will give greatly increased value to our industrial job market," he said of an industrial site possibly in Riyadh or Kharg. Dr. Alrabiah then lauded  KSU as a melting pot of talent which has never stopped supporting scientific and creative projects. He signaled out the Gazal-1, the prototype Saudi car developed by KSU, what he deems to have been the first step in Saudi Arabia's move to international car manufacturing.
Professor Abdulrahman Al-Ahmari, supervisor of KSU's Advanced Industrial Engineering Department, said the South Korean company conducted comprehensive studies before embarking on the project and discovered that all factors of success were available in the Kingdom, including research and development facilities.
Established as Digmtec Inc. in 2000, the company merged with NAC as an IT company with automatic expertise. It carried out academic-industrial cooperation with Hanyang University in 2001 and was one of 12 business partner companies selected for the first Seoul-Berlin Technomart. It later built an automation line of automobile (D company) and was selected in 2004 as a development business partner for a car industry project in the Korean Ministry of Commerce, Industry and Energy.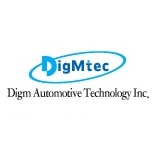 Digm President Y.K. Jeon said that the milestone alliance is a rare project, unlike any other project, in that it is an investment away from car-industry countries and in its nature. He said that this growing investment alliance will transcend the mere assembly of vehicles and parts into the creation of a comprehensive industry of all car constituents and parts. Aided by Digm's flexibility and industrial ability to produce various sizes and types, using the same assembly line, will save enormous time and money.
"This new project is the crowning of KSU's exploratory effort during the past three years, in the domain of designing and developing cars which materialized in the prototype Gazal-1," Jeon said. "It is also a promising marker in KSU's effort to attract foreign capital."
Related News