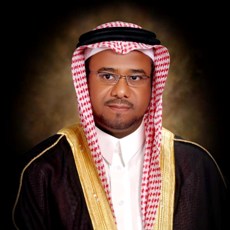 King Saud University researchers Saleh Aldosari and P.S.P.V. Vidyasagar were among more than 3,200 world experts who participated in last December's 58th annual meeting of the Entomological Society of America in San Diego, California.
The four-day meeting with the theme of "EntoDiversity: Biological, Disciplinary, Geographical" featured symposia, workshops, paper and poster presentations, and a student competition for the ESA President's Prize.
The King Saud duo, representatives of King Saud University's Red Palm Weevil Research Chair, made two appearances in the event's program, an oral presentation of their research paper entitled "Optimizing the pheromone trap density and design for more efficient management of red palm weevil, Rhychophorus ferrugineus Oliver" and an instructional data poster entitled "Augmenting the pheromone trap catches of red palm weevil adults through modified food bait." The presentations were well received by the international audience including delegates from California where the first red weevil infestation was identified in October of 2010.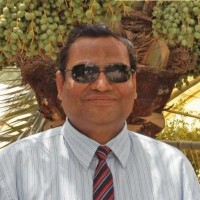 The red palm weevil crises, described as the "hidden enemy" because the insect generally isn't detected until the late stages of infestation, was identified in the 1970s in southern Asia,  but infestations have rapidly expanded into a global problem related to date palms and coconut oil palms and their yield. In Saudi Arabia, the red palm weevil surfaced in 1987 and by 1995, the insect had created damage in 10,000 date palm farms. Early last year, HRH Prince Abdullah bin Thenayan Al-Saud, chairman of the Saudi Basic Industries Corporation, estimated that 80,000 date palm trees have been infected by the red palm weevil.
So dire did the red palm weevil problem become in the Kingdom, King Saud University established a Red Palm Weevil Research Chair in 2009, and in the last two years the chair has conducted several major conference and workshops, as well as networking internationally through conferences such as the ESA conclave in San Diego.
"No stone will be left unturned in seeking practical solutions for detection of the weevil," said Professor  Aldosari, supervisor of the KSU Red Palm Weevil Research Chair, "(and the) development of new electronic devices, novel methods to control the pest and others."
Related News