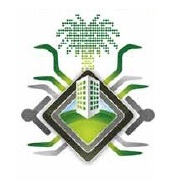 The Saudi Deputy Minister of Information and Planning has announced that on Tuesday, January 18, the Second Workshop for Smart Campuses: Trends and Case Studies will take place at the Ministry of Higher Education complex.
The workshop, as part of their IT Development series, will explore the rise of smart campuses and their role in promoting highly-effective education processes combining proven pedagogy and technology.
As the smart campus, a school or university designed to enhance the integration of technology into curriculum, is a relatively new concept, this workshop is an invaluable opportunity for attendees to understand the framework of current international criteria for smart campuses,
In recent years, Saudi Arabia's Ministry of Higher Education (MOHE) has invested greatly in developing smart campuses, and the workshop will discuss the successes and challenges they have experienced in their endeavors.
The workshop will have three themes, which include smart campuses, smart campus applications systems for education and research, and knowledge communities.
Saudi experts on technology and academics will be joined by international academics, such as Professor Derek Croome of the University of Reading, renowned Dutch architect Dirk Jan Postel of Holland and American Jim Sinopoli, who  specializes in technology systems used on smart campuses.
Trends and Case Studies is an example of MOHE's commitment to meeting the divectives of HRH King Abdullah, who has called for the development of an e-government, of which institutes of higher learning and research are a vital component.