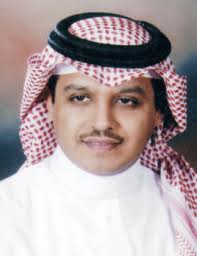 The 22nd annual Saudi Dental Society International Conference with the theme "Promoting Excellence in Dental Care" will be held January 24-26 at the Riyadh International Exhibition Center.
Sixteen conference sessions focusing on the latest dental developments will be presided over by 22 internationally-acclaimed speakers. Participants will earn 30 credit hours in continuing medical education through the Saudi Commission for Health Specialties by attending lectures and taking part in workshops conducted by local and international specialists.
Prior to the 11 a.m. opening ceremony two American dental physicians and educators will each make an hour-long presentation. New York University's Dr. Stephen S. Wallace, developer of the world's largest data base on sinus augmentation surgery, will speak first, his topic periodontics, dental implants, and plastic surgery. Boston University's Steven Morgano, instrumental in Dubai's post-doctoral training center, will follow with a discussion on periodontal-restrictive inter-relationships.
Drs. Wallace and Morgano also will participate in ensuing conference sessions.
Supplementing the educational portion of the conference will be an exhibition in which dental and medical companies will be promoting modern and high technological equipment in a 4,000-square-meter area in the center.
Members of the 2011 conference's organizing committee, led by conference chairman Dr. Ahmed M Al-Kahtani, are experts from KSU's College of Dentistry, the Saudi Arabian Ministry of Health, and the Saudi Dental Association.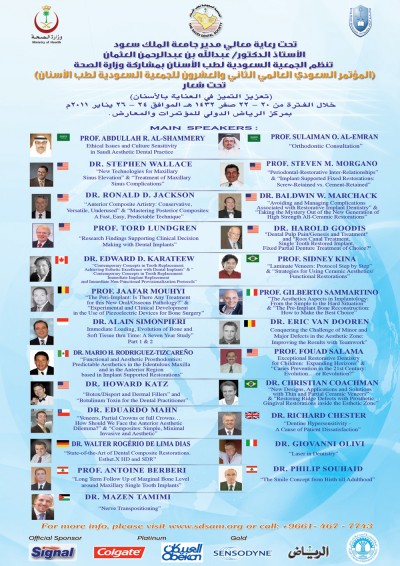 Related News