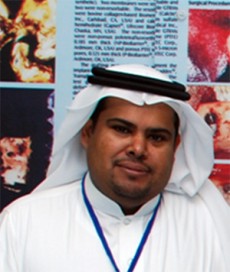 In the latest addition to King Saud University's expansive College of Medicine, the University recently opened an Orthopedic Surgery Research Chair directed by Dr. Fawzi Aljasser.
"The Kingdom has progressed in all health fields," Dr. Aljasser said after explaining the chair's formation was inspired because bone injuries are common and so are the cases requiring intense study, "and we found it incumbent on us to continue improving our orthopedic surgery capabilities."
In the inaugural ceremony, KSU Vice Rector for Graduate Studies and Scientific Research announced that Dr. Robert Turcotte, Chief of McGill University's Division of Orthopedics in Canada had signed a contract to be a professor in the KSU Orthopedic Surgery Research Chair. Dr. Turcotte has been one of Canada's most prolific figures in the orthopedic field, frequently published and a popular guest speaker whose reputation earned him the 2004 Canadian Orthopedic Association Award of Merit recipient and obviously a support role at a university for which he said he has a high regard.
Dr. Turcotte, who visited Saudi Arabia for the third consecutive year, believes the KSU staff is well-qualified and manned by up-to-date trainees, many of whom have been educated at highly-respected facilities around the world, including at McGill and the University of Montreal. He said the university is highly motivated to develop a first-class orthopedic program and was impressed by the Saudi government's strong financial commitment.
"I think my input is somewhat modest," Dr. Turcotte said from his office in Toronto. "They just want to make sure they are as accurate as possible and that's why they have brought me and others in as consultants . . . safeguards. This is a relatively new area for them and as a consultant I can possibly give them direction in research, help them get something published, and provide other types of support."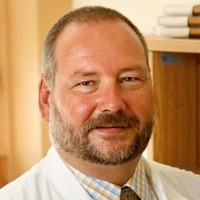 Dr. Turcotte will be required to visit Saudi twice during the year, but also can assist them from his Canadian headquarters.
According to the opening ceremony, Dr. Ali Al-Ghamdi, KSU vice-rector and provost for senior studies and scientific research, said the KSU College of Medicine is "one of the pillars" of KSU's development stage, accounting for 48 percent of all KSU research chairs. The vice-rector added that the research chairs program's achievements have been a major source of pride at KSU, among them being the fact that 30 percent of research submitted for journal publication and inclusion in the ISI Index came from the University's research chairs.
"The program carries KSU's vision of development on the way to international prominence, via a social partnership leading to knowledge economy," Dr. Al-Ghamdi said. The Vice Rector said the program has successfully allied the University with Saudi society, inspiring philanthropists, businessmen, banks, and various institutions to contribute more than a half billion riyals in support.
"We also want the research chairs to be financially self-sufficient, and some chairs are now generating profit to the program."
The Research Chairs Program also helped support itself with the acquisition of two hotel towers – one with 246 rooms and another tower with 76 luxurious suites – which are managed by the International Hilton Hotels Corporation.
"I would like to assure our male and female colleagues working in the research chairs or supervising them that this program is her to stay because it enjoys steady and stable annual financial support," he said. "This is ample guarantee, but I must say that any research chair can go in and out of sustainability. The criterion at the bottom line is what it achieves.
"I therefore call on all, especially in the College of Medicine, to take this principle into consideration. Sustainability goes hand and hand with achievements."
Related news