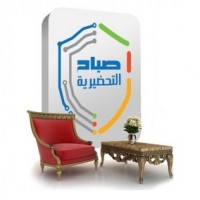 Earlier this month, HRH Prince Salman bin Abdulaziz Al-Saud, governor of the Riyadh region, attended a ceremony for the inauguration of two new KSU buildings: The second Knowledge Building of the Preparatory Year (PY) College and Riyadh Techno Valley's Ibtikar Tower.
Before ceremonial events began on the PY campus, KSU Rector Abdullah Al-Othman issued a statement on behalf of the KSU community, thanking Prince Salman for inaugurating the new structures, which will provide academic and scientific experts, as well as students, with world-class technology and resources.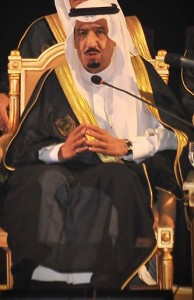 Prince Salman first unveiled a memorial plaque and cut a ceremonial ribbon to mark the building's opening. He listened to a poem by a student, and officially launched the second Knowledge Building by pushing an electronic operating button.
After watching a documentary of the PY building project, the Prince toured the premises, which house 25 computer workshops, 112 study halls containing intelligent technology systems (video conference, e-attendance, e-podium, Smartboards, projectors and electronic control systems for access to the halls), computer booths, prayer hall seating 700 people, full Internet coverage, a gymnasium, library, multi-use hall, food court, 10 restaurants, four coffee shops and a multistory parking lot that accommodates 3,000 cars.
The second Knowledge Building is separate from the first Knowledge Building, inaugurated one year ago. The Knowledge Buildings are named as such because they have been designed to address the need to educate students for the knowledge age society, in which knowledge and innovation are pervasive.
The Prince was accompanied by HRH Prince Khalid bin Sultan, Assistant Minister of Defense and Aviation, and Inspector General for Military Affairs, as well as Ulama board member Sheikh Abdullah Al-Mutlaq and a number of KSU officials and deans.