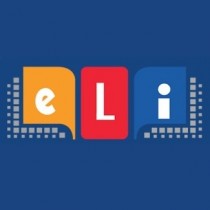 The 2ndInternational Conference of E-learning and Distance Education, focusing on the theme of "unique learning for the next generation," will be conducted February 21-23 at the Al-Faisaliah Hotel in Riyadh.
The three-day conference, organized by the Saudi Ministry of Higher Education (MOHE) and supported by its National Center of E-learning and Distance Education, will feature a series of lectures, research presentations and workshops in more than 80 international, regional, and local experts will preside.
E-learning content is delivered via the internet, the intranet/extranet, audio, satellite TV, and the CD-rom. Dr. Mohammed bin Abdulahaziz Al-Ohali, the Ministry's Deputy for Educational Affairs and chairman of the conference's organizing committee, described the conference as and educational means to provide insight and global experience to further the application and consolidation of information and communication technology in educational institutions.
He added that the conference's purpose is also not only to address the aspirations and national programs established by MOHE, but to satisfy the needs of a knowledge-based society, the latter being of special interest to King Saud University Rector Abdullah Al-Othman.

According to Dr. Abdullah bin Mohammed Al-Megren, director of the National Center for E-learning and Distance Learning and the conference co-chairman, revealed that the conference was organized to showcase recent studies and research in the domain of e-learning and distance learning, exchanging experiences among professionals and interested practitioners of e-learning, and exploring the future of this trend in the world of knowledge society.
In addition, the presenters and participants will explore the applications of the e-learning environment, as well as discuss cooperation and coordination between various Saudi education institutes and the private sector's e-learning and training organizations. The Conference has thus been designed to compliment the global initiatives and recent trends in Saudi Arabia, where e-learning systems and distance learning are now widespread.
Conference officials invited individuals to submit research papers displaying some of the latest in e-learning, distance learning, and communications. Dr. Al-Megren said the committee received 415 submissions, but accepted only 70.
Among the special guests for the conference will be Sir Tim Berners-Lee, a British engineer and computer scientist and MIT professor credited with inventing the World Wide Web, and Wikipedia founder Jimmy Wales – the definition of e-learning and distance learning defined by Wikipedia on the Web.
Six central themes will be addressed at the 2nd International Conference of E-learning and Distance Education: Theme 1: e-learning between theory and practice – International views:
Futuristic research in e-learning
Virtual universities and distance education
Issues related to the full implementation of e-learning
Best practices of e-learning and distance education
Intellectual property issues related to e-learning
e-learning and community institutions
Social networks and second generation applications of e-learning
Theme 2: Design and development issues:
Interactions in e-learning
Curriculum development for e-learning
Instructional design for e-learning
Emerging trends in the design of e-learning environments
Teaching strategies for e-learning
Resource development for learners with special needs
Development of electronic curriculum
Content and learning management systems
Theme 3: New software and technologies:
Infrastructure requirements for distance and e-learning
Virtual classrooms and laboratories
Smart systems for e-learning and distance learning
Interactive e-learning systems
New technologies for learners with special needs
Publishing tools for e-learning
Theme 4: Management and delivery of e-learning:
Planning for e-learning
Successful policies for e-learning
Knowledge management in e-learning systems
E-learning resource management
Operation Management for distance education
Marketing and dissemination of e-learning programs
Developing organizational approaches to e-learning
Distance education universities and their management systems
Theme 5: Quality assurance in e-learning and distance education:
Principles of moral and professional behavior in e-learning
Quality management and evaluation in e-learning systems
Social and cultural issues related to e-learning
Training of individuals participating in e-learning
Models of exemplary application of e-learning concepts
Standards and benchmarks for e-learning
Promoting readiness for e-learning and distance learning
Theme 6: Evaluation and assessment issues:
Evaluation in e-learning
Strategies for evaluation in e-learning
Best practices in e-learning
The nature and attributes of effective electronic evaluation and assessment
New trends in evaluation and assessment in e-learning