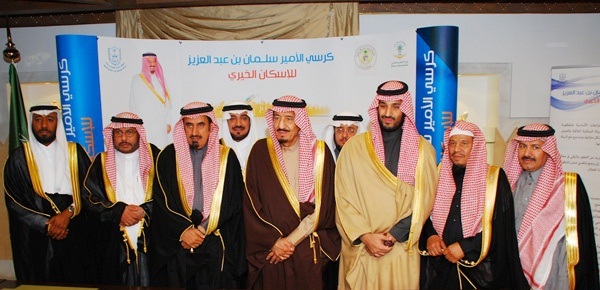 At an inauguration ceremony last week, HRH Prince Salman Ibn Abdulaziz, Governor of the Riyadh province, signed an agreement to launch the Prince Salman ibn Abdulaziz Chair for Charitable Housing, a joint effort between King Saud University and the Prince Salman Charitable Housing Society (PSCHS).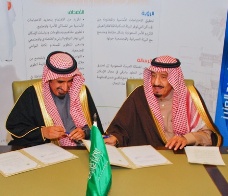 The agreement came about as an initiative by Prince Salman, who approved the establishment of the PSCHS in 1997 to provide housing for the impoverished families in the Riyadh province and to improve their economic and social conditions through a set of development programs benefitting the Kingdom of Saudi Arabia. KSU is committed to supporting the Chair, which seeks to ensure basic housing needs and decent living standards for Saudi families.
The Chair will be overseen by University faculty specializing in the areas of architecture, urban planning, housing, economics, sociology and housing-related, which all provide indispensable expertise needed to provide community development and charitable housing. These specialists and their organizations will be utilized to maximize the quality and efficacy of the Chair's studies, research and output.
The Chair will focus on providing resources that can support executive bodies to conduct housing studies and research, holding workshops, seminars and lectures, and carry out fieldwork. In order to further develop and support this initiative, the Chair will also collaborate with the broad array of stakeholders and relevant bodies, whether governmental or private.
The inauguration was attended by HRH Prince Muhammad Ibn Salman ibn Abdulaziz, (Personal Adviser to the Governor of Riyadh province, PSCHS Vice Chairman and Chairman of the PSCHS's Executive Committee), KSU Rector Abdullah Al-Othman, PSCHS Secretary-General Abdulaziz Al-Masoud, and KSU Vice Rector for Graduate Studies and Scientific Research Ali Al-Ghamdi.