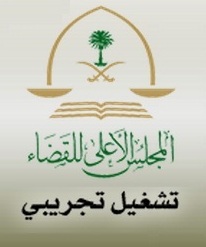 An agreement reached Feb. 14, 2011, between King Saud University and Saudi Arabia's  Supreme Council of Justice established a relationship between the two entities in which KSU will provide advisory support and training programs for the Council, which in turn will support the creation of a judicial research and study chair at the university.
The memorandum of understanding was signed by KSU Rector Abdullah Al-Othman and Supreme Council Chief Justice Saleh Bin Humaid.
"The Judiciary has been a key element in the Kingdom of Saudi Arabia ever since it was founded by the late King Abdulaziz," Chief Justice Bin Humaid said after the signing ceremony. "The Higher Council of Justice strives to improve and modernize the judicial system in the Kingdom, and we are eager to cooperate with specialists and scientific experts in reaching that goal."
The Chief Justice praised KSU's academic excellence, saying, "We follow with pride KSU's scientific accomplishments that have brought renown and esteem to the country. Based on KSU's stature and its various research chairs and programs -- in a multitude of specialties -- and knowing the high caliber of its faculty and researchers, we in the Council look forward to collaborating with KSU for the benefit of the judicial system in the Kingdom."
Rector Al-Othman, in highlighting the great strides made by the judiciary system, spoke glowingly about the developmental effort marshaled by the Council, and he reasserted that KSU is at the disposal of the judicial establishment and is eager to share its expertise.
Dr. Mohamed Alharthi, the dean of the King Abdullah Institute for Consulting and Research Studies (KAI), explained that the agreement is for three years but is renewable, and he pointed out that a joint team of experts from the Institute and the Council is being formed to begin work.
"A Plan of Action will be drawn and periodical progress reports will be submitted to keep officials informed," Dr. Alharthi said.
The KAI was established by Royal Decree in 1997 to become a reference institution in charge of implementing and developing KSU's policies and strategies on research and consulting work.