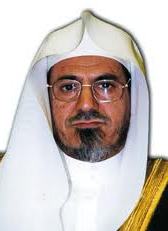 In an effort to educate society about extortion, King Saud University held a seminar March 7, 2011, on "Extortion: the concept, the reasons and the cure."
The event, sponsored by the Islamic Studies Department in KSU's College of Education, was held on the Doriyya campus for male students, at KSU's Olaysha Center and on the Al-Malaz campus for women, and included governmental leaders and other dignitaries.
The seminar consisted of four sessions.
KSU Rector Abdullah Al-Othman headed the first session, on the concept and reality of extortion. Experts included Dr. Salih Bin Abdullah Bin Humaid, Chief of the Higher Council of Justice; Dr. Youssef Ahmed Al-Uthaymeen, Minister of Saudi Social Affairs; Sheikh Abdul Aziz Al-Humain, chairman of the Commission on Promotion of Virtue and Prevention of Vice; and Prosecutor General Sheikh Mohamed bin Fahd Al-Abdullah, Chief of the Saudi Bureau of Investigation and Prosecution.
Dr. Al-Othman said that KSU organized the seminar because universities, besides teaching and training, have a duty to reach out to society and address its problems. He added that KSU must be a leader in every role to maintain its status among top universities.
Dr. Bin Humaid presented his research paper about extortion, which included a definition, types, causes, effects and solutions. He called extortion a social behavior of administrative corruption practiced by some public servants in all sectors. Extortionists might expose their victims to bodily harm or psychological torture, arrest or monitoring -- even when they know that charges against them are contrived and false.
Dr. Bin Humaid differentiated between bribery and extortion, saying a bribe is paid voluntarily because it benefits the briber, while extortion entails threat of physical, psychological or moral harm, including compromising one's reputation. He said both bribery and extortion are forbidden and further explained that extortion can be emotional, physical or even electronic, blaming weakness of religious restraint and the misuse of satellite TV and immoral series that enflame passions and instincts. He also saw as root causes the family's failure to monitor its children, the appeal of new experiences, emotional vacuum, affective deprivation and ignorance in pedagogical basics.
Dr. Bin Humaid warned that extortion can lead to increases in criminality, compromising a victim's future, the spread of psychological and sexual diseases, and chaos and fear.
He asserted that society must unite to eradicate extortion, with families strengthening religious compliance among their members; by providing parental moral comfort, support, tenderness and understanding to children, especially girls; by allowing sons and daughters a margin of confidence with direct or indirect continuous monitoring; and by observing how children use mobile phones, especially forbidding pictures of female family members.
Dr. Bin Humaid said those facing extortion should not give in to it but should tell parents or relatives and inform the authorities.
Minister of Social Affairs Dr. Aluthaymeen said that he was interested in Dr. Bin Humaid's definition of extortion and added that although it generally was not a new phenomenon, extortion against girls in Saudi society was a new problem.
Dr. Al-Tthaymeen said a recommendation for KSU to underwrite a study of extortion will ensure scientific investigation into its causes, triggers and effects.
Sheikh Al-Humain presented a paper about extortion and the role of the Commission on Promotion of Virtue and Prevention of Vice in fighting it. His paper stated that discussion of extortion will help preserve dignity, one of the five essentials in Islam.
Sheikh Al-Humain said the key cause of extortion is weakness of religious belief, family disunity, economic pressures, misleading media, bad company, emotional void, misuse of modern technology and work environments that have no legal restraints.
He said an extortionist's preferred weapon is the threat of scandalizing a victim by publishing her secrets via portable electronic devices.
He pointed out that likely places for extortion are mixed job environments, women's workshops and mobile phone sales and repair shops, with victims usually ranging in age from 16 to 39. He said motives vary and can be financial, sexual, vindictive, among others. He also pointed out that consequences of extortion on individuals and society include legal, psychological, security and social effects and that this phenomenon is growing globally. He said the commission's mission consists of orientation, monitoring and control.
Among Sheikh Al-Humain's recommendations:
Re-enforcement of anti-extortion measures and method of dealing with it;
Carrying out victim-assistance programs and the rehabilitation of extortion victims with well defined plans;
Alerting society and victims on how to file complaints against extortionists;
Alerting the public against the risks to privacy caused by modern technology devices;
Coordination between state services to fight extortion;
Supporting the commission's system for social control, which will have an impact on protecting society from moral crimes; and
Supporting scientific research on extortion and devising appropriate solutions for it.
Sheikh Al-Humain concluded by saying that the commission's leadership is carrying out studies on extortion through its research center and by research chairs at KSU and other Saudi universities.
Prosecutor General Al-Abdullah addressed the precautionary measures and legal procedures to be followed when facing extortion.  He said the role of the Commission for Investigation and General Prosecution (CIP) in extortion is made up of the following topics:
Participating in carrying out studies of proposals. These include a proposal of a system to combat information technology crime. This was passed as Royal Decree No. 117 and issued March 27, 2007; and
- Defining major crimes that lead to arrest, according to Article 112 of the penal procedures code. The Minster of the Interior defines major crimes that entail arrest as per recommendation of the CIP.
The crime of offending someone's dignity by taking pictures and publishing them or threatening to publish them is considered among the arrest-warranting major crimes, as stipulated in Decree 1900, dated March 28, 2007.
Sheikh Al-Abdullah said the CIP has a supervisory role on controls, systems and procedures, and that it investigates the crime of extortion, identifiers' proofs and their validity for referring the accused to court.
KSU's Vice Rector for Development and Quality Dr. Hamad Al-Sheikh chaired the second session, which addressed the effect of extortion on an individual and on society. Participants included Dr. Nawal Al-Eid, faculty member at Princess Noura bint AbdulRahman University; Dr. Nizar Al-Saleh, Secretary General of KSU's National Center for Youth Studies (NCYS); and Dr. Bunayah Al Rasheed, vice dean for female student affairs.
The third session addressed the role of society's institutions in facing and beating extortion. Participants were representatives of the ministries of education, interior, culture and information.
The fourth session addressed the extortion problem locally and internationally. It featured local and international participants and was chaired by Dr. Abdullah Albarrak director of the Islamic Studies Department, with the participation of Sheikh Ahmad Al-Barqan, cyber criminologist, and Dr. Moudi Al-Dughaither, female faculty member.
Related News