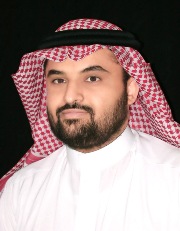 Since its founding, King Saud University's Psoriasis Research Chair has taken an active role in studying the non-contagious skin condition. By bringing together researchers, specialists, patients and others, it serves as the core for a research complex that cooperates with universities around the world in finding cures and palliative therapies for the disease.
The Chair strives to determine the nature, characteristics, causes and patterns of psoriasis in the region and to focus research efforts to create effective and appropriate treatment for the common patterns of psoriasis.
The Chair was established with the support of KSU Rector Abdullah Al-Othman and Vice Rector for Graduate Studies and Scientific Research Ali Al-Ghamdi and is supervised by Dr. Sami Al-Suwaidan of the College of Medicine's Department of Dermatology.
One of its first tasks was to organize the activities in the Kingdom marking World Psoriasis Day on October 31, 2008. The Chair also organized the events marking WPD 2009 and 2010 in the Kingdom.
Additionally, the Chair organized the first international conference of psoriasis and arthritic psoriasis and the first international workshop on phototherapy in April 2009. It also organized the first international workshop for the laser and phototherapy treatment of psoriasis in January 2010.
Chair scientists currently are conducting ground-breaking research on Saudi patients in the investigation of hereditary triggers to find any genetic relationship with the disease.
Psoriasis occurs when the immune system sends out faulty signals that speed up the growth cycle of skin cells, causing skin redness and irritation.
There are five types of psoriasis. Plaque psoriasis, the most common form, commonly appears as red and white scaly patches on the top layer of the skin.
Among the Chair's goals:
to increase awareness of the disease for psoriasis patients and their families;
to establish a support group, based at King Saud University, that would provide services to those affected by the disease;
to carry out clinical research about the disease and its psychological and medical impact on Saudi patients;
to analyze unconventional therapies, gauging their success and side effects.
The Chair is preparing to conduct a national survey for a data bank about psoriasis in the Kingdom, identifying which types are most prevalent. It also will be organizing international and local conferences and workshops in the near future to discuss the latest scientific developments in the global fight against the disease.
The Psoriasis Research Chair is the first Arab nation member of the International  Federation of Psoriasis Associations (IFPA), according to Dr. Al-Suwaidan.
Related News