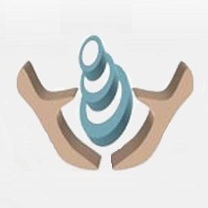 KSU has achieved yet another medical milestone , performing a ground-breaking surgical procedure at King Khalid University Hospital (KKUH). A profoundly deaf six year-old girl recently received an Auditory Brain Stem Implant (ABI), in a procedure led by a team from the Prince Sultan Research Chair for Hearing Disability and Implantable Devices (RCHD).
Lodged under the skin and directly linked to the brain stem, the ABI device provides a sense of sound to deaf patients, due to sensori-neural hearing impairment, and promises to free children from a life of absolute silence and limited auditory communication.
The RCHD team's ABI surgery was the first of its kind in the Middle East, and opens a window of hope for patients whose severe inner-ear distortion makes it impossible for them to benefit from such innovations as sophisticated hearing aids and cochlear implants, which KSU has also pioneered. Instead of electrical stimulation being used to stimulate the cochlea, the ABI is used to stimulate the brain stem of the recipient.
Such hearing-aid surgery is perhaps the most complicated of its kind, and only a thousand patients around the world have received this implant due to the complexity of the surgery. Until now, most Saudi patients with severe hearing disabilities have been destined to a life of silence or compelled to travel abroad to undergo the implant, a very costly undertaking for the patient and the Kingdom.
Dr. Rabeeh Al-Joufi, a nose, ear and throat expert and KSU Fellowship Physician, headed the medical team. It tok nearly one year to prepare the patient and her family for the surgery, as well as coordinating communication between the large medical team needed for such surgery.
Physicians who participated in the surgery are brain surgeons and neurosurgeons Dr. Essam Elgamal, and Dr. Amro Al-Habib. From the College of Medicine's ENT Department came Doctors Mourad Moumini, Abdulrahman Hagr, and Sabah Mohammad Hassan.
Dr. Woolf Sulman came from Germany, in partnership with Cochlear International, an international pioneer hearing aids manufacturer. The University Hospitals administration ironed out all the formidable logistical problems that faced the team.
The father of the child expressed his endless gratitude to all who made this operation possible, particularly the Crown Prince, Prince Sultan bin Abdulaziz, whom he called the Prince of Compassion.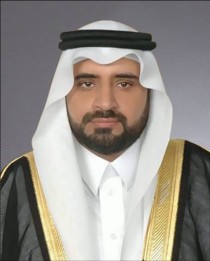 Dr. Abdulrahman Hagr, the supervisor of RUSHD expressed his elation at the success of the surgery which highlights KSU's international medical standing. He recalled RUSHD's first achievement which was the establishment of the Ear Fellowship. Dr. Hagr quoted Prince Naif bin Abdulaziz, Saudi Arabia's Second Deputy Prime Minister and Minister of Interior, who once said that Saudi society is capable of outstanding, world-class achievements, which are inevitably of great service to ones country, as demonstrated by the physicians at KSU's Ear Fellowship Program. HRH Prince Naif added that KSU has earned its position among the top international scientific treatment centers for hearing disability in a short span of time, and today possesses a hearing-aid implant program ranking in the five top internationally. He added that KSU has the only fellowship in the Middle East for this specialization.
A university teaches arts and sciences. KSU certainly excels in this field, but its expertise in medicine and surgery that has lifted a six-year girl out of silence and continues to provide Saudi Arabians with a better life.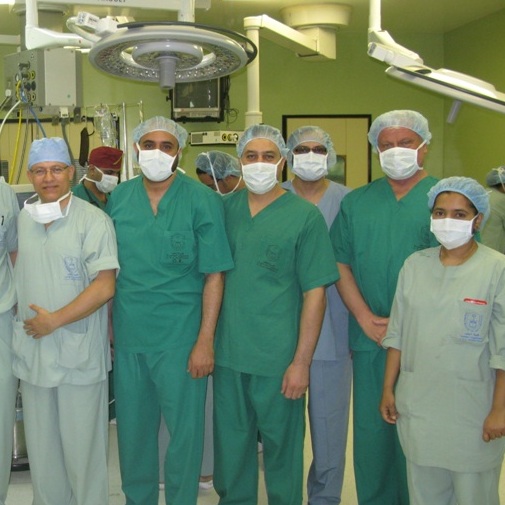 Related News